Aon's ESG Impact:
A Message From Our CEO
From the Desk of Greg Case:
I am proud to share Aon's Environmental, Social and Governance (ESG) Impact Report for 2022.

Our firm exists to shape decisions for the better — to protect and enrich the lives of people around the world. Now more than ever, resilience and growth are dependent on business leaders taking action to respond to global challenges and opportunities and our aim is to help businesses thrive while ensuring the communities they serve and the people they employ flourish.

At Aon, we measure our impact through an ESG lens, both by how we operate our firm and the market-leading solutions we deliver to meet our client's growing needs. The reality is that helping our clients address risks now associated with ESG issues has long been a central focus of our core business. From helping clients assess the ongoing impacts of climate on their (re)insurance portfolios to delivering solutions that improve employee physical, financial and overall wellbeing our firm enables our clients to meaningfully address their ESG risks in a way that protects and grows their business, and benefits society.

Our Aon United strategy also drives better solutions and better outcomes for our clients and our firm. Aon United is designed to identify and deliver the best solutions from across our firm to clients — and our comprehensive strategic advice, industry knowledge and targeted solutions can help solve our clients' biggest challenges — especially those related to their ESG risks. Assessments and diagnostics, including solutions like our Digital Business Insights Platform and ESG diagnostics for due diligence, allow us to quantify and prioritize the most relevant risks for each client.

As an example, the risk of impact from climate to our global economy and society is massive and rapidly growing, which is driving one of the largest reallocations of capital in history to spur innovation, protect communities, and reduce risk. At Aon, we see this as an opportunity to build on our proven record of innovation to bring solutions — like catastrophe bonds that can quantify, mitigate and transfer climate-related physical risks to protect assets and build resilience. Similarly, we see great opportunity to apply traditional and innovative solutions to the challenge of climate much in the way we have created the opportunity for innovative companies in the green tech space to leverage the value of their Intellectual Property portfolios to access non-dilutive growth capital to accelerate their ability to bring solutions to the market. We have also facilitated insurance for nature-based carbon efforts.

As we look forward and continue our long-term commitment to help our clients address essential risks, we see significant opportunity to build on this progress and increase the overall impact of our firm. And we are confident that if we take the path toward innovation, collaboration, and building a more resilient future we will have turned the challenges in front of us today into opportunities that will deliver a better tomorrow.

Thank you,

Greg Case
CEO, Aon plc
Now, more than ever, resilience and growth are dependent on business leaders taking action to respond to global challenges and opportunities.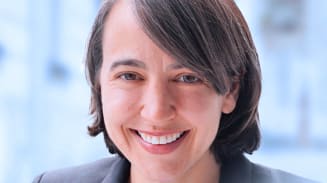 ESG Commitments
Read our full 2022 ESG Impact Report to learn more about Aon's long-term commitments and strategy.
2030

We're making the commitment to go carbon-neutral by 2030.

 

20%

The portion of executive discretionary incentive compensation based on I&D goals.

 
Cyber Labs
Stay in the loop on today's most pressing cyber security matters.
Environmental, Social and Governance Insights
Explore Aon's latest environmental social and governance (ESG) insights.
Insights for HR
Explore our hand-picked insights for human resources professionals.
Navigating Volatility
How do businesses navigate their way through new forms of volatility and make decisions that protect and grow their organizations?
Report

Environmental Impact

We're focused on three areas of environmental impact: our own decarbonization and sustainability efforts, working to accelerate client's climate resiliency and response, and convening leaders and organizations to collaborate and scale our ambitions.

Report

Social Impact

We continue to build on actions and programs that support inclusion, diversity, workforce wellbeing and civic outreach to build an equitable culture within our organization and beyond.

Report

Governance Impact

Strong governance is at the core of what we do as a firm. Our own model is built for transparency and trust, helping us bring our purpose to life and create value for clients and colleagues.