Aon's ESG Impact:
A Message From Our Head of ESG
From the Desk of Leslie Follmer:
Thank you for reading Aon's 2022 ESG Impact Report. This ESG report is about what we do as a firm and what we do for clients. I'm delighted to share the progress we've made against our long-term commitments and our strategy. These commitments are fully consistent and deeply embedded in Aon's overall strategy and require the help and support of our full firm to deliver — just as we saw throughout the year. This year, we continued to drive progress on our ESG strategy, as we moved forward with our core commitments and advanced new initiatives to support long-term goals:

Environmental

We are committed to achieving net-zero carbon emissions by 2030. In 2022, our emissions were 453,520 tons of CO2 equivalent (CO2e), a reduction of 4% from 2021 and 16% from our starting 2019 baseline.* We continue to reduce our total footprint through key drivers of travel, commute, real estate, investments and our supply chain. Many of these reductions are made possible by Aon Business Services and our flexible Smart Working strategy, and we've found that these efficiencies not only reduce our carbon footprint but also improve employee wellbeing and client service.

Social

Our colleagues are at the heart of everything we do, and our Aon United strategy is designed to attract, retain, develop, reward, and support our people. Inclusion and diversity (I&D) remain an essential part of our culture, and we continue to take steps to embed I&D principles and practices throughout our organization. We hold ourselves accountable to this commitment with a dedicated I&D sub-committee of the Board, increased transparency on our human-capital management strategy and outcomes, and the inclusion of our I&D goals within our executive compensation structure. We aim to reflect our values and social commitments in our work with clients, business practices, community involvement and philanthropic efforts.

Governance

We remain committed to the highest ethical and compliance standards and design our governance structures to inform business decisions and improve the way we serve our clients efficiently and effectively. Aon's colleagues and leadership continue to work across the firm, with partnership from management-led risk and product governance committees, to inform decision-making processes and build better decisions for our firm and clients. This year, we conducted a firmwide ESG risk assessment, in alignment with our overall enterprise risk management process. In addition, our Board of Directors reviewed ESG and climate risks, as part of their oversight of risk management. This oversight includes ongoing review of cyber security, data security and data privacy matters, an area in which we added new director expertise in 2022.

We made significant progress in 2022 and we look forward to continuing to build on this progress in 2023 – as we raise the bar on our impact for clients, colleagues and all stakeholders.

Thank you,
Leslie Follmer
Head of Investor Relations and ESG, Aon plc


* Information and data presented in this report with respect to Aon's greenhouse gas emissions is not subject to a third party audit. Aon's 2022 greenhouse gas emissions data is preliminary and subject to ongoing internal data verification. Aon expects to publish final 2022 greenhouse gas emissions data in its 2023 CDP disclosures.
This year, we continued to drive progress on our ESG strategy, as we moved forward with our core commitments and advanced new initiatives.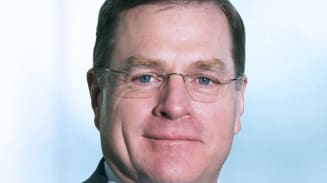 ESG Commitments
Read our full 2022 ESG Impact Report to learn more about Aon's long-term commitments and strategy.
2030

We're making the commitment to go carbon-neutral by 2030.

 

20%

The portion of executive discretionary incentive compensation based on I&D goals.

 
Cyber Labs
Stay in the loop on today's most pressing cyber security matters.
Environmental, Social and Governance Insights
Explore Aon's latest environmental social and governance (ESG) insights.
Insights for HR
Explore our hand-picked insights for human resources professionals.
Navigating Volatility
How do businesses navigate their way through new forms of volatility and make decisions that protect and grow their organizations?
Report

Environmental Impact

We're focused on three areas of environmental impact: our own decarbonization and sustainability efforts, working to accelerate client's climate resiliency and response, and convening leaders and organizations to collaborate and scale our ambitions.

Report

Social Impact

We continue to build on actions and programs that support inclusion, diversity, workforce wellbeing and civic outreach to build an equitable culture within our organization and beyond.

Report

Governance Impact

Strong governance is at the core of what we do as a firm. Our own model is built for transparency and trust, helping us bring our purpose to life and create value for clients and colleagues.