Aon's ESG Impact:
Governance
Better decisions for a better world. Explore Aon's environmental, social, and governance impact on our world.
As a firm in the business of better decisions, our Board of Directors, internal structures and approach model best practices to support effective decisions. The ability to understand and deliver innovative, trusted solutions to clients to help them address the risks and opportunities posed by ESG-related challenges — such as extreme weather events, geopolitical and economic events, supply chain disruption, cyber incidents, regulatory changes, public health issues and the increased focus on workforce wellbeing — has never been more important. As one firm, we look at risk across all dimensions of our clients' business and continue to further embed ESG and emerging risks into our enterprise risk management (ERM) strategy.
Our work in this space and the feedback we receive from clients, colleagues, investors and other stakeholders help inform our priorities and actions. We continue to enhance our global and regional climate disclosures, such as through our Task Force on Climate-related Financial Disclosures Index, and our ESG Supplemental Information has improved our disclosure and communication of our ESG policies and practices.
Goal setting is backed by relevant metrics and subject to Board and C-suite-level oversight. We are focused on coordinating across functions, geographies, and areas of our business, clearly defining processes and policies, and operating effectively throughout the organization. This enables us to help our clients and our own firm to thrive.
Linking Governance and Purpose
Aon helps companies adopt and maintain effective governance practices by linking governance, culture and purpose. We combine strong organizational oversight with the flexibility, adaptability and resilience to solve problems as they arise and the communication and behavior modeling that builds an ethical, values driven culture. This is the foundation of better decision making. By ensuring cross-departmental coordination, clearly defined processes and policies, and effective operations throughout the organization, we enable businesses and our own firm to thrive.
Better decisions also require training and education as part of the governance model. Aon's Global Compliance Program includes training and certifications. Our colleagues are periodically required to complete compliance certifications, such as an annual Code of Business Conduct certification. We also complete annual conflicts disclosure questionnaires and participate in designated training programs, as well as other activities to satisfy additional compliance related requirements.
Our Board of Directors
Aon's Board provides oversight related to organizational performance, strategic direction, management team performance, risk and key initiatives. Our Board is focused on effective corporate governance to deliver long-term value for all stakeholders, including execution of the company's ERM and risk mitigation strategies. Our Board continually engages in a thoughtful refreshment process, designed to ensure we're maintaining continuity, as well as increasing our expertise and insight emerging risks such as cyber security, data privacy and data security, as we did with the addition of a new director in 2022.
Of the 12 directors on our Board, 11 out of 12 directors are independent, including the Board chair. Of our directors, two are Asian, one is Black, and one is Hispanic; four of the 12 directors are women. Further information regarding our Board of Directors can be found our investor relations siteOpens in a new tab. The Board includes seven standing committees or subcommittees:
Enterprise Risk Management Strategy
Our ESG efforts are embedded across our business and risk management. In 2022, Aon's ESG Steering Committee, which is made up of senior firm leaders, oversaw a comprehensive ESG risk assessment and senior management reported the findings to our Board of Directors. The Board reviews Aon's ESG and climate strategy and, more generally, the Board (or through its committees) oversees the company's ESG risks and opportunities – human capital management, governance, climate, executive compensation, inclusion and diversity, and data security and privacy, to name just a few examples. In particular, in 2022, we continued to strengthen our work in inclusion and diversity. The full Board (or its committees) regularly reviewed and discussed people-related risks and opportunities, including colleague satisfaction and engagement survey results, pay equity, colleague wellbeing, succession planning, employment law matters and ethics hotline complaints. The full Board reviewed progress against Aon's inclusion and diversity strategy and initiatives, as driven by our Global Inclusive Leadership Council.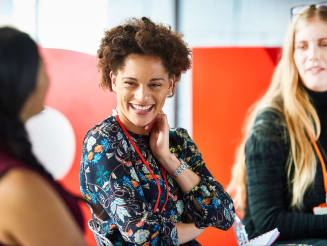 Our ESG Governance
Aon has established an ESG Committee of senior leaders to address and make recommendations regarding environmental, social and governance matters facing the company. The ESG Committee sets and monitors Aon's ESG strategy, which is based on risk and stakeholder impact.
The ESG Committee is dedicated to increasing Aon's focus and global coordination on identifying and mitigating ESG risks and disclosing our practices and policies in these areas. It is chaired by our head of investor relations and ESG and includes our chief marketing officer, chief people officer, chief procurement officer, general counsel, head of ESG of Commercial Risk Solutions, and our head of public affairs and policy. Our head of investor relations and ESG, as chair of the ESG Committee, is responsible for keeping our CEO and Aon Executive Committee updated on ESG developments and the risks reviewed by the ESG Committee.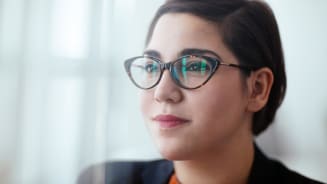 Governance Solutions for Clients
Strong governance oversight enables better decisions, creating the conditions for organizations to quickly adapt to the changing landscape, shift priorities and proactively manage emerging risks. Aon provides C-suites and boards of directors with real-time insights and solutions that help navigate an evolving ESG landscape, prioritize relevant risks and focus on making better decisions by strengthening governance and oversight over key risk factors.
Aon United is designed to address our clients' needs by bringing the best of our firm and our expertise across ESG to their organizations and priorities. Working across solution lines — with specialized expertise in areas such as cyber, human capital and commercial risk — and with nuance and depth at the industry level coupled with a deep understanding of their business, we provide a tailored approach that helps clients navigate complex conversations and provide the vital information to relevant stakeholders such as regulators, investors, employees and customers to achieve the best possible outcomes.
Our products and services reflect our clients' evolving needs, including our portfolio of strategically developed solutions:
Digital Business Insights Platform

This is an easy-to-use, intuitive platform that measures real-time risks and opportunities for a company, and their industry or index peers, across four key dimensions. These include evolving reputation risk trends at the organizational, employee and leadership levels; influential ESG ratings trends and insights and the latest financial stakeholder policies and expectations from key institutional investors and insurance carriers. Corporations, investors and insurance companies benefit from a streamlined, single platform to view a range of critical information and layered insights, from important trending business topics to the voting results of the annual shareholder meeting. Clients can access a real-time data feed, containing both proprietary and market leading data sources, that shows their profile relative to the industry average and curated information layered with Aon Insights to guide C-suite focus.

ESG Maturity Diagnostic

Aon's ESG Maturity Diagnostic tool addresses potential exposure to ESG oversight, practices, policies and reporting. It can help clients with the framework of their ESG maturity and how best to convey the past, present and future of their ESG journey to directors and officers (D&O) underwriters. The tool helps D&O underwriters better understand the company's ESG risks and how the company is differentiated in the market.
Our incident response solutions and services are also recognized for the strength of our vision, expertise, integrated approach, risk quantification, and insurance claims preparation and advocacy. In its first-quarter 2022 Cybersecurity Incident Response Services report, Forrester Wave named Aon Cyber Solutions a leader, giving it the highest scores possible in 11 of the 24 evaluation criteria.
When they strike, global protection incidents can have a catastrophic impact on the life and safety of employees, customers or stakeholders as well as a significant enterprise-wide impact on the ability to deliver solutions or services. Aon's Global Protection Incident Response (GPIR) Framework leverages our ERM and response capabilities across multiple regions or functional areas. The GPIR Framework is centered around and aligned to Aon's purpose and values, ensuring actions and decisions made during GPIR mobilizations preserve those values. Aon values serve as guiding principles to decision making when debates arise about how activities or tasks should be prioritized during a response. These values are:
Preserve life and the safety of all people
Ensure compliance with local laws and regulations
Fulfill our commitments to customers and stakeholders
Protect the brand and reputation of Aon
Mitigate operational disruption to our business
Act as responsible stewards of our business and strive to manage financial impacts of events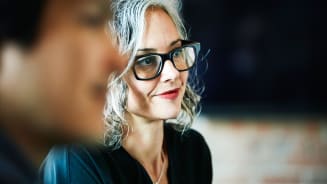 Corporate Governance and ESG Advisory
Strong governance oversight enables better decisions, creating the conditions for companies to quickly adapt to the changing landscape, shift priorities and proactively manage emerging risks. Through a holistic lens, Aon provides C-suites and boards of directors with real-time insights and solutions that help navigate an evolving ESG landscape, prioritize relevant risks, and focus on making better decisions by strengthening governance and oversight over key risk factors.
One of the most pressing topics for companies is understanding the need for a clear and comprehensive strategy for ESG. While regulations help drive a company's ESG focus and related public disclosures, navigating the expectations of multiple stakeholders can be daunting. Aon's advanced analytics, advice, and solutions give companies the clarity and confidence they need to make better decisions to protect and grow their businesses. This includes helping companies of all sizes and industries navigate, prioritize and address evolving ESG risks at all phases of their journey.
Navigating ESG Risks

Gaps in ESG strategy related to oversight, practices, policies and disclosures may indicate areas within an organization that could be exposed to significant risk. Aon works with clients to identify, quantify, and address or mitigate those issues and stay ahead of changing risks and regulations. Whether advising corporate teams and their boards, investors, lenders or insurance companies, we bring the combined expertise from across Aon to find the most effective ESG solution for a particular client's needs.

ESG and Cyber Security

One rapidly growing risk is cyber, an essential element of ESG strategy for companies and their boards of directors. Cyber risk has the potential to disrupt and destabilize businesses, and governance and risk management in this area has never been more important.

In Aon's 2021 Global Risk Management Survey, global respondents cited the risk of cyber attacks/data breaches as the top threat facing companies today. In 2021, Aon released research to help companies understand the dramatic rise in cyber attacks and other issues, helping to manage this rapidly expanding risk. We built on that research in 2022 with our Error and Omissions (E&O) and Cyber Market Review, aimed at helping companies navigate a difficult insurance market in the face of rising cyber-related volatility.

In response to these growing risks, we are focused on data-driven solutions that help clients identify, measure and manage the risk for greater cyber resilience and growth, building on our expertise, insights, and proprietary tools and methodologies. One such tool is CyQu, our cyber risk assessment diagnostic. The tool helps companies understand where they are in their cyber maturity and identify their biggest vulnerabilities, helping prioritize their actions and protect their business.

We work with companies to establish cyber security processes and governance frameworks that address cyber as the enterprise-level risk it has become — so they can make better cyber decisions and react to challenges in real time.

Impact Story - Cyber Security Organization Design

For one client, cyber risk was increasing, and at the same time, their security organization faced the rising cost of attracting and retaining top talent in cyber defense. We brought the breadth and depth of Aon United to the challenge, bringing colleagues across solution lines to address our client's needs. Our leaders from the Cyber Solutions Group within Commercial Risk and leaders from the Rewards Practice within Human Capital combined our unique expertise in cyber risk with best practices and benchmarking around talent and compensation. The result for our client was an organizational design solution that aligns their HR and technology teams to manage their cyber risk in a more cost-efficient way. We are also able to apply that model in other areas where risk and the costs of high-quality talent acquisition and retention are both rising — a challenge that is becoming increasingly common for clients in all industries and geographies.

D&O Liability Insurance

Aon's collaborative approach to directors' and officers' (D&O) liability insurance advice involves a thorough assessment of risk factors facing a client's board of directors and management team. Liability concerns vary by country and industry, and our global professional network means Aon has the knowledge to assist clients with these specific challenges.

By focusing on understanding and differentiating a company's legal, compliance, regulatory and financial reporting framework, among other risk factors, we are able to guide our clients through the evolving D&O marketplace to best position them to insurers. As insurers navigate a volatile equity environment, they continue to rely on governance and management oversight in evaluating risk and determining pricing and coverage terms. Additionally, Aon has obtained ESG-centric coverage enhancements with the D&O insurance markets for clients with favorable ESG profiles. We seek to innovate in the D&O insurance market, enhancing offerings for strong ESG performers — such as offering additional D&O capacity exclusively for high ESG-related risks.

Impact Story - Analytics and Expertise Combine to Guide the ESG Journey

In one case, a multinational beauty company client needed to set up a corporate governance and ESG strategy and improve their D&O risk profile. Aon worked with this client to identify, assess and prioritize material risks for the company and provide a roadmap to manage risks and opportunities through a governance process. This process articulated a single governance narrative for the company and included a gap analysis of the firm's current ESG processes relative to important external stakeholder perspectives and the competitive market. This analysis drove an effective internal and external strategy through the D&O renewal process. Aon's involvement did not end there. Through ongoing monitoring, analysis and insight related to ESG rating agencies, institutional investors, proxy advisors, employees, customers and insurance carriers, the client can confidently define and build a robust and effective ESG and disclosure strategy that will evolve along with it — and the landscape in which it operates.
Cyber Labs
Stay in the loop on today's most pressing cyber security matters.
Environmental, Social and Governance Insights
Explore Aon's latest environmental social and governance (ESG) insights.
Insights for HR
Explore our hand-picked insights for human resources professionals.
Navigating Volatility
How do businesses navigate their way through new forms of volatility and make decisions that protect and grow their organizations?
Report

Environmental Impact

We're focused on three areas of environmental impact: our own decarbonization and sustainability efforts, working to accelerate clients' climate resiliency and response, and convening leaders and organizations to collaborate and scale our ambitions.

Report

Social Impact

We continue to build on actions and programs that support inclusion, diversity, workforce wellbeing and civic outreach to build an equitable culture within our organization and beyond.

Report

ESG Impact

We see significant opportunity in both enhancing our own ESG impact and delivering innovative solutions to clients and the wider market.