Aon Executive Committee
Eduardo Dávila
Chief Executive Officer, Europe, Middle East and Africa
Eduardo Davila most recently served as the CEO of Iberia and Middle East, responsible for executing Aon´s Client, Operational, and Talent Excellence agenda in the region and also for leading and inspiring colleagues to deliver outstanding results.

Eduardo has extensive experience in the market and is deeply aware of Aon's business units, international capabilities and its organizational structure. He joined Aon in 2002 and, after various positions in several offices around Spain, moved to Lisbon in 2006 as Chief Executive Officer of Aon Portugal. In 2008 he joined the Executive Committee of Aon Iberia, combining his office in Portugal with the Regional Directorate of Galicia. He returned to Spain in 2010 as Director of Corporate Business, assuming leadership of all Aon business areas in Spain and Portugal, and in 2016, was also appointed CEO for Aon Middle East. In 2020 Eduardo was named Co-chair of Aon's Global Inclusive Leadership Council.

Before joining Aon he spent four years in the banking industry.

Eduardo is married with three children. He has a degree in Economics and Business Administration from the University of Santiago de Compostela, a Bachelor of Arts with Honors in Business Administration from Humberside University in the UK, and is fluent in English, Spanish and Portuguese.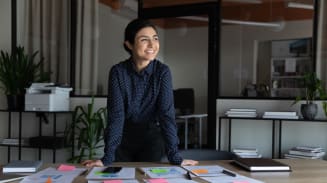 Cyber Labs
Stay in the loop on today's most pressing cyber security matters.
Environmental, Social and Governance Insights
Explore Aon's latest environmental social and governance (ESG) insights.
Insights for HR
Explore our hand-picked insights for human resources professionals.
Navigating Volatility
How do businesses navigate their way through new forms of volatility and make decisions that protect and grow their organizations?