Aon Policy
Supplier Information: Doing Business with Aon
Establishing trusted relationships with our suppliers is critical to Aon's ability to deliver on the needs of our clients, colleagues, and communities. Your products and services enable us to effectively meeting those requirements. We seek to work with suppliers who provide the best combination of capability, capacity, quality, and price to meet our needs.
Building trusted partnerships starts with integrity. Our colleagues and suppliers alike are bound to Aon's Code of Business Conduct. Any breach of the policy has immediate consequences.
The rigor within our supplier selection and ongoing supplier management process ensures that all involved parties' interests are attained. Aon is committed to developing partnerships with a diverse range of suppliers who value relationships and strive to do their best each day.
ESG Impact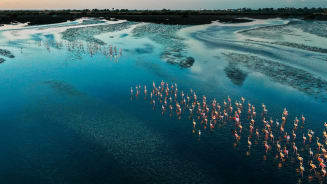 Cyber Labs
Stay in the loop on today's most pressing cyber security matters.
Environmental, Social and Governance Insights
Explore Aon's latest environmental social and governance (ESG) insights.
Insights for HR
Explore our hand-picked insights for human resources professionals.
Navigating Volatility
How do businesses navigate their way through new forms of volatility and make decisions that protect and grow their organizations?
About Aon

Our Story

At Aon, we exist to shape decisions for the better - to protect and enrich the lives of people around the world.

About Aon

Our Values

At Aon, our values define who we are as colleagues and are the foundation of all we do.

About Aon

Leadership and Governance

Our success is based on an unwavering commitment to personal and professional integrity, ethics, honesty and fair dealing.