Life Insurance Technology
Learn how your organization can benefit from life insurance technology. 
Why are Life Technology Solutions Important?
Life (re)insurers and pension providers need to manage complex products better, boost revenue and control costs amidst continuously evolving regulatory and reporting requirements. Robust information is required quickly to enable better decision-making. However, many firms face performance and operational issues with legacy systems, time-consuming and error-prone manual tasks and black box logic that limit detailed and rigorous analysis.

To address these needs, firms can adopt a single, transparent, high-performance computing solution that delivers the required information yet is cost-effective.
How Aon Can Help
Aon brings a choice of life technology solutions with Tyche and PathWise. Life (re)insurers and pension providers can benefit from faster, more transparent analysis and financial reporting, as well as significant cost efficiencies and a higher level of auditability. Depending on your specific requirements, we tailor the appropriate technology architecture to enable better business decisions.
20+
20% to 75% cost efficiencies for Tyche clients' actuarial and financial reporting. 
Why Work with Aon: The Tyche Impact
Composite Modeling

Using Tyche for life, property and casualty allows composites to fully integrate solutions across all their modeling needs in a single platform, reducing costs, standardizing skill sets and reducing operational risks in disjointed processes.

Simplified and Rapid Adoption of Models

The Tyche Model Generator allows rapid adoption of Tyche for cash flow modeling by first building in Excel and then automating the conversion of the Excel representation of the model to Tyche.

Controlled Workflow

Each process may be the responsibility of a different team, and Tyche Flow enables each team to have a user interface specific to them, guiding them through their tasks including the necessary approvals and validations.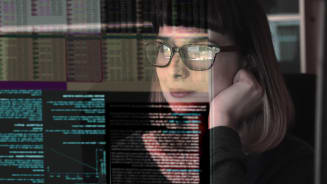 By leveraging Aon's low-cost cloud technology, Tyche delivers significant cost synergies to our clients.