October 28, 2020
9 Min Read
Three Ways Pro Bono Work is Changing in a COVID-19 World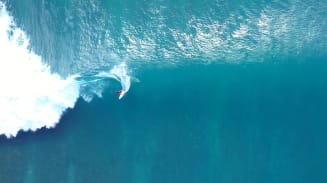 How can we adapt legal pro bono work in the wake of COVID-19? And even make it better?
Key Takeaways
Non-profit organizations can benefit from the legal expertise and advice of corporate lawyers who volunteer their time for pro bono work.

With the shift to virtual and remote work, legal professionals can look beyond their local communities for pro bono opportunities.

The pandemic has forced legal professionals to adapt their traditional one-on-one pro bono work.
Pro bono legal work by corporate counsel has historically been an in-person act. Lawyers who volunteered their time usually spent hours or even days with pro bono clients, guiding them personally through a courthouse experience.
For organizations like Aon, with a strong tradition of providing pro bono work from our corporate counsel, delivering this legal assistance on a volunteer basis in today's pandemic environment can seem challenging, when virtual work is now commonplace.
"We've all adapted as a result of the pandemic," said Darren Zeidel, Executive Vice President and General Counsel for Aon. "While traditional means of pro bono work became difficult, the need grew exponentially. And when physical interaction became limited, we focused on the ways we can still come together. Our legal team found creative ways of continuing our critical pro bono work, and in doing so, strengthened our connection as a team. This kind of creative response can empower other pro bono and volunteer teams to continue to have a positive impact."
As the U.S. and UK mark their respective National Pro Bono weeks, the question becomes: How can organizations adapt their pro bono work in the wake of the novel coronavirus (COVID-19)? And even make it better?
We've all adapted as a result of the pandemic
Partnering with Non-Profit Organizations
The non-profit and non-governmental organization world has been turned on its head since the beginning of the pandemic. Many have had to entirely rethink their approaches to their work in the communities and groups they serve.
As a result, organizations that prioritize pro bono volunteering can maximize impact by expanding their scope.
"We advise organizations every day as corporate lawyers," said Kristen Lunny, Counsel for Health Solutions and member of the Global Pro Bono and Corporate Social Responsibility Committee at Aon. "We can bring exceptional value to non-profit organizations by bringing this expertise and advice. These organizations know the best ways to impact their communities, and we can support in an advisory capacity."
Rather than individual cases, legal professionals volunteering their time can look to create partnerships with entire organizations who can, in turn, focus on their underlying mission and serve their communities. At Aon, for one example, legal counsel are collaborating with TrustLaw (the Thomson Reuters Foundation's global pro bono service), a national non-profit organization in Quebec, and Aon Commercial Risk brokers to create COVID-19-related and operational risk management webinars for nonprofits across the province. Additionally, Aon's legal professionals are advising non-profit organizations in the UK on commercial contracting needs.
Thinking Beyond Your Locale When Seeking Pro Bono Opportunities
In the past, professionals lending their time in a pro bono capacity often looked locally for clients. But now, with virtual and remote work more common, professionals can look outside their communities for ways to make an impact.
For example, Aon's legal professionals from offices in New York, Chicago, Minneapolis and remote locations are coming together to participate in the Election Protection program offered by the Lawyers' Committee for Civil Rights Under Law. In combination with other law firms, the Aon team will staff a nonpartisan hotline to help answer questions about the voting process raised by voters during the U.S. general election in November.
"Previously, this type of multi-office project wouldn't have occurred, as we focused on one-on-one, in-person pro bono work," said Peter Banick, Senior Counsel for Reinsurance Solutions and head of the Global Pro Bono and Corporate Social Responsibility Committee at Aon. "Now, we're choosing cases and projects that can be handled in a virtual setting and enlisting more of our team to support a broader set of pro bono clients. In this way, we hope to help even more people."
Getting Creative with Traditional One-On-One Work
There is still a place for traditional pro bono work. The pandemic has pushed legal professionals to rethink the types of pro bono cases they take on, but rather than limit their cases, this has often meant new forms of connection.
One adaptation Aon's legal team has made has been in its support of the Elder Law Help Desk in Illinois. This project, supported by the Legal Aid Society, has been part of Aon's pro bono work for over a year. But with the shutdowns in March, a new approach was needed. The organization's Help Desk turned virtual, transforming one-on-one appointments into remote phone meetings. Aon responded to the challenge by transitioning right along with them.
Learn more about the evolution of pro bono work,and check out events commemorating the National Pro Bono weeks in the United States and the United Kingdom.
General Disclaimer
The information contained herein and the statements expressed are of a general nature and are not intended to address the circumstances of any particular individual or entity. Although we endeavor to provide accurate and timely information and use sources we consider reliable, there can be no guarantee that such information is accurate as of the date it is received or that it will continue to be accurate in the future. No one should act on such information without appropriate professional advice after a thorough examination of the particular situation.
Terms of Use
The contents herein may not be reproduced, reused, reprinted or redistributed without the expressed written consent of Aon, unless otherwise authorized by Aon. To use information contained herein, please write to our team.
Cyber Labs
Stay in the loop on today's most pressing cyber security matters.
Environmental, Social and Governance Insights
Explore Aon's latest environmental social and governance (ESG) insights.
Insights for HR
Explore our hand-picked insights for human resources professionals.
Navigating Volatility
How do businesses navigate their way through new forms of volatility and make decisions that protect and grow their organizations?