Learn how your organization can benefit from actuarial and analytics. 
Accurate risk quantification is an essential part of an effective risk management program. To design a sustainable and successful risk management strategy, an organization must identify, measure, analyze and understand the existing and emerging risks they face.
How Aon Can Help
At Aon, our actuarial and analytic specialists evaluate potential losses and help organizations manage them more effectively. Our consultants assess the financial impact of current economic, legal and social trends on future events, such as inflation, volatile interest rates and mergers and acquisitions activity.
We leverage advanced analytics, modeling and quantification expertise for clients and service our clients through reserving, collateral advisory and analysis, loss cost and actuarial benchmarking.
Expertise and Services To Help You Make Better Decisions About Risk
Loss Reserving and Forecasting

We provide loss reserving and forecasting services for financial statement purposes and to assist with budgeting and planning.

Collateral Review and Negotiation

We estimate collateral requirements and negotiate with carriers where necessary to ensure the amount being required is appropriate.

Retention Analysis

We review current retention and limits and determine if alternative structures are appropriate to help optimize Total Cost of Risk (TCOR).

Industry Loss-Rate Benchmarking

Reports for hospital professional liability, public transit and retail can help organizations understand how their experience compares to peers.

Captive Feasibility Study

We help organizations calculate if a captive insurance company could be a viable solution to help them navigate insurance market volatility.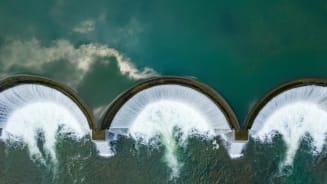 Helping Clients Through Innovative Analytics
Balance Between Risk Retention and Risk Transfer

Our Risk Financing Decision Platform helps organizations identify an optimal risk transfer program to deploy risk management capital efficiently.

Integrated Approach to Cyber Risk Financing

We help companies to stress-test existing insurance and captive strategies and implement a more integrated approach to cyber risk financing and transfer.

Cost of Risk Allocation (CORA) Design

We design CORA systems that can incentivize and measure risk management effectiveness at a local level, enabling organizations to accurately recognize and reward locations toward the goal of driving down total cost of risk.
Client Success Stories
Healthcare: Reducing Cyber Balance Sheet Risk via a Captive
A healthcare organization had purchased cyber insurance for its hospital network, with each hospital responsible for its own losses within the self-insured retention. For some hospitals, the loss potential presented more risk than they were willing to bear on their balance sheets. As the organization had a captive, Aon's Actuarial and Analytics team examined losses within the retention, estimating how much the captive would absorb under various scenarios and what impact this would have on the company and its hospitals. Thanks to our analysis, the organization was able to reduce the volatility on individual hospital balance sheets by increasing its use of the captive.
Construction: Project Pricing Analysis to Manage TCOR
A developer needed a risk financing solution for five potential construction projects, specifically looking for an innovative solution outside the traditional wrap-up insurance programs. Aon's Actuarial and Analytics team performed a gold standard pricing analysis, which included separate investigations into each project. The output included cash flow projections for financial reporting and project close-out pricing. The detailed analysis around each project allowed the developer to weigh the cost versus risk for various program options for each project and move forward with an approach that suited their risk appetite and risk tolerance.
The information contained on this page and the rest of this website is subject to the terms and conditions found here.
150+
Aon's Actuarial and Analytics team is one of the world's largest property and casualty consulting practices with more than 150 colleagues, approximately half of whom are credentialed actuaries.