Copyright
The content contained in this Website, including but not limited to all design, text, sound recordings, and images, is owned, except as otherwise expressly stated, by Aon plc or one of its subsidiaries ("Aon"). Except as otherwise expressly stated herein or to the extent permitted by law, the content may not be copied, transmitted, displayed, performed, distributed, licensed, altered, framed, stored for subsequent use, or otherwise used in whole or in part in any manner without Aon's prior written consent. Users of this site may be permitted to download certain material posted on this site (e.g. white papers). When using downloadable materials, all copyright, trade mark, and other proprietary notices must be kept intact and remain in effect.
Trademark
The trademarks, service marks, trade names, and logos ("Marks") associated with this Website are owned by Aon, or third parties who have authorized their use.
Nothing contained on this Website should be construed as granting any license or right to use any Mark displayed on the Website without the written permission of Aon or such third party that may own the Mark. Misuse of any Marks, or any other content, displayed on this website is prohibited.
Content
Aon makes no representations about the suitability of the content of this site for any purpose. All content is provided "as is" without any warranty of any kind.
AON HAS NOT MADE AND DOES NOT MAKE ANY WARRANTY OF ANY KIND WHATEVER, EXPRESS OR IMPLIED, WITH RESPECT TO THE CONTENTS OF THIS SITE; AND ALL IMPLIED WARRANTIES OF MERCHANTABILITY, TITLE, NON-INFRINGEMENT AND FITNESS FOR A PARTICULAR PURPOSE ARE HEREBY DISCLAIMED BY AON. AON WILL NOT BE LIABLE TO ANYONE WITH RESPECT TO ANY DAMAGES, LOSS OR CLAIM WHATSOEVER, NO MATTER HOW OCCASIONED, IN CONNECTION WITH ACCESS TO OR USE OF THE CONTENTS OF THIS SITE. IN NO EVENT SHALL AON BE LIABLE FOR ANY SPECIAL, INDIRECT, EXEMPLARY OR CONSEQUENTIAL DAMAGES OR ANY DAMAGES WHATSOEVER, INCLUDING BUT NOT LIMITED TO LOSS OF USE, DATA OR PROFITS, WITHOUT REGARD TO THE FORM OF ANY ACTION INCLUDING BUT NOT LIMITED TO CONTRACT OR NEGLIGENCE OR OTHER TORTIOUS ACTIONS, ARISING OUT OF OR IN CONNECTION WITH THE USE, COPYING OR DISPLAY OF THE CONTENT.
While Aon believes the content to be accurate, complete and current, there may be inadvertent technical or factual inaccuracies and typographical errors and Aon does not warrant that the information is accurate or complete or current. It is your responsibility to verify any information before relying on it. At any time and from time-to-time Aon may make changes in the products and/or services described herein, however, Aon makes no commitment to update the information and expressly disclaims liability for errors or omissions in it.
Links to Other Sites
Some of the sites listed as links herein are not under the control of Aon. Accordingly, Aon makes no representations whatsoever concerning the content of those sites. The fact that Aon has provided a link to a site is not an endorsement, authorization, sponsorship or affiliation by Aon with respect to such site, its owners or its providers. Aon is providing these links only as a convenience to you. Aon has not tested any information, software or products found on these sites and therefore cannot make any representations whatsoever with respect thereto. There are risks in using any information, software or products found on the Internet, and Aon cautions you to make sure that you completely understand these risks before retrieving, using, relying upon or purchasing anything via the Internet.
Recommendation Disclosure
Aon plc, including all of its subsidiaries and affiliates, maintains relationships with clients and business partners around the world. When Aon recommends or mentions a product or service provider, it is possible that the product or service is being offered by one of Aon's clients or business partners.
Aon maintains a strict Code of Business Conduct covering many topics, including antitrust and competition law, conflicts of interest, anti-bribery, privacy, financial reporting, compliance with trade restrictions, protection of confidential information, and compliance with all laws and regulations applicable to the conduct of our business. Aon also files necessary disclosures with all governmental regulators.
If you have any questions about an Aon recommendation or mention of another business entity (or about an entity with whom Aon conducts business), please follow-up with your Aon contact person. Aon is committed to serving our clients in a transparent manner.
Fee/Commission Disclosure
Subsidiaries of Aon plc that provide retail, wholesale and reinsurance brokerage, risk management, underwriting management, captive management and benefits consulting may receive remuneration as commissions or fees paid by an insurer; fees paid by a client in lieu of, or in addition to, commissions; and investment income on premiums, claim payments and return premiums temporarily held as fiduciary funds. In certain circumstances, one or more of these affiliates may also receive compensation in the following forms: commissions or fees paid to reinsurance brokerage or captive management companies for placement or management of reinsurance of a client's risk; commissions or fees paid to a wholesale broker to which a risk has been referred for placement; commissions or fees paid for premium financing; and compensation paid by underwriters for performance of technical or other services.
If you have any questions regarding the nature or amount of the compensation paid to any Aon company on your account, we encourage you to contact the head of the Aon office that services your account.
In addition, Aon has committed to provide, upon request, detailed year-end summary information to our clients on compensation we receive from insurers or other third parties in connection with the placement, renewal, consultation on or servicing of policies.
Export Controls
Some software from this site may be subject to export controls imposed by the United States of America and may not be downloaded or otherwise exported or reexported: (a) into (or to a national resident of) any country to which the U. S. has placed an embargo; (b) to everyone on the U. S. Treasury Department's Specially Designated Nationals list; or (c) the U. S. Commerce Department's Table of Denial Orders. If you download or use the software, you represent and warrant that you are not located in, or under the control of, or a national of any such country or on such list.
Client Data, Collection and Use
Aon gathers data containing information about its clients and their insurance placements, including, but not limited to, names, industry codes, policy types, and policy expiration dates, as well as information about the insurance companies that provide coverage to its clients or compete for its clients' insurance placements. This information is maintained in one or more databases.
Aon may use or disclose information about its clients, if required to do so by law, Aon policy, pursuant to legal process or in response to a request from law enforcement authorities or other government officials. In addition to being used for the benefit of Aon's clients, these databases also may be accessed by other Aon affiliates for other purposes, including providing consulting, and other services to insurance companies for which Aon or its affiliates may earn compensation.
Due to the global nature of services provided by Aon, the personal information Client may provide may be transmitted, used, stored and otherwise processed outside the country where Client submitted that information.
For further information regarding Aon's data privacy practices, please see Aon's Privacy Statement.
Safe Harbor Statement
The content contained in this Website contains certain statements related to future results, or states Aon's intentions, beliefs and expectations or predictions for the future which are forward-looking statements as that term is defined in the Private Securities Litigation Reform Act of 1995. These forward-looking statements are subject to certain risks and uncertainties that could cause actual results to differ materially from either historical or anticipated results depending on a variety of factors. These forward-looking statements include information about possible or assumed future results of Aon's operations and the uncertainty surrounding the COVID-19 pandemic. All statements, other than statements of historical facts that address activities, events or developments that Aon expects or anticipates may occur in the future, including such things as its outlook, future capital expenditures, growth in commissions and fees, changes to the composition or level of its revenues, cash flow and liquidity, expected tax rates, expected foreign currency translation impacts, business strategies, competitive strengths, goals, the benefits of new initiatives, growth of its business and operations, plans, and references to future successes, are forward-looking statements. Also, when Aon uses words such as "anticipate", "believe", "continue", "could", "estimate", "expect", "forecast", "intend", "looking forward", "may", "might", "plan", "potential" "probably", "project", "should", "will", "would" or similar expressions, it is making forward-looking statements.
The following factors, among others, could cause actual results to differ from those set forth in or anticipated by the forward looking statements: changes in the competitive environment, due to macroeconomic conditions or otherwise, or damage to Aon's reputation; fluctuations in currency exchange, interest, or inflation rates that could impact our financial condition or results; changes in global equity and fixed income markets that could affect the return on invested assets; changes in the funded status of Aon's various defined benefit pension plans and the impact of any increased pension funding resulting from those changes; the level of Aon's debt and the terms thereof reducing Aon's flexibility or increasing borrowing costs; rating agency actions that could limit Aon's access to capital and our competitive position; volatility in Aon's global tax rate due to being subject to a variety of different factors, including U.S. tax reform; changes in Aon's accounting estimates or assumptions on Aon's financial statements; limits on Aon's subsidiaries' ability to pay dividends or otherwise make payments to Aon; the impact of legal proceedings and other contingencies, including those arising from acquisition or disposition transactions, errors and omissions and other claims against Aon; the impact of, and potential challenges in complying with, laws and regulations in the jurisdictions in which Aon operates, particularly given the global nature of Aon's operations and the possibility of differing or conflicting laws and regulations, or the application or interpretation thereof, across jurisdictions in which Aon does business; the impact of any regulatory investigations brought in Ireland, the U.K., the U.S. and other countries; failure to protect intellectual property rights or allegations that Aon infringes on the intellectual property rights of others; general economic and political conditions in different countries in which Aon does business around the world, including the withdrawal of the U.K. from the European Union; the failure to retain, attract and develop experienced and qualified personnel; international risks associated with Aon's global operations, including impacts from military conflicts or political instability, such as the ongoing Russian war in Ukraine; the effects of natural or man-made disasters, including the effects of the COVID-19 and other health pandemics and the impacts of climate change; any system or network disruption or breach resulting in operational interruption or improper disclosure of confidential, personal, or proprietary data, and resulting liabilities or damage to our reputation; Aon's ability to develop, implement, update and enhance new technology; the actions taken by third parties that perform aspects of Aon's business operations and client services; the extent to which Aon is exposed to certain risks, including lawsuits, related to actions Aon may take in being responsible for making decisions on behalf of clients in Aon's investment consulting business or in other advisory services that Aon currently provides, or may provide in the future; Aon's ability to continue, and the costs and risks associated with, growing, developing and integrating acquired business, and entering into new lines of business or products; Aon's ability to secure regulatory approval and complete transactions, and the costs and risks associated with the failure to consummate proposed transactions; changes in commercial property and casualty markets, commercial premium rates or methods of compensation; Aon's ability to implement initiatives intended to yield cost savings, and the ability to achieve those cost savings; the effects of Irish law on Aon's operating flexibility and the enforcement of judgments against Aon; and adverse effects on the market price of Aon's securities and/or operating results.
Any or all of Aon's forward-looking statements may turn out to be inaccurate, and there are no guarantees about Aon's performance. The factors identified above are not exhaustive. Aon and its subsidiaries operate in a dynamic business environment in which new risks may emerge frequently. Accordingly, you should not place undue reliance on forward-looking statements, which speak only as of the dates on which they are made. In addition, results for prior periods are not necessarily indicative of results that may be expected for any future period, particularly in light of macroeconomic conditions and the continuing effects of the COVID-19 pandemic. Further information concerning Aon and its businesses, including factors that potentially could materially affect Aon's financial results, is contained in Aon's filings with the SEC. See Aon's Annual Report on Form 10-K for the year ended December 31, 2021 for a further discussion of these and other risks and uncertainties applicable to Aon and its businesses. These factors may be revised or supplemented in subsequent reports filed with the SEC. Aon is not under, and expressly disclaims, any obligation to update or alter any forward-looking statement that it may make from time to time, whether as a result of new information, future events or otherwise.
ESG Impact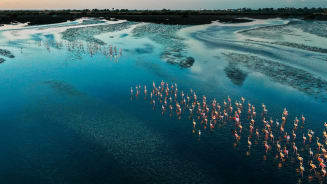 Cyber Labs
Stay in the loop on today's most pressing cyber security matters.
Environmental, Social and Governance Insights
Explore Aon's latest environmental social and governance (ESG) insights.
Insights for HR
Explore our hand-picked insights for human resources professionals.
Navigating Volatility
How do businesses navigate their way through new forms of volatility and make decisions that protect and grow their organizations?
About Aon

Our Story

At Aon, we exist to shape decisions for the better - to protect and enrich the lives of people around the world.

About Aon

Our Values

At Aon, our values define who we are as colleagues and are the foundation of all we do.

About Aon

Leadership and Governance

Our success is based on an unwavering commitment to personal and professional integrity, ethics, honesty and fair dealing.