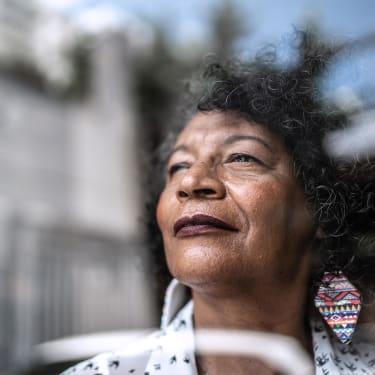 Capability Overview
Pensions and Retirement
As a leader in pension and retirement strategies, we partner with you to create solutions that aim to enhance financial security and deliver better outcomes.
Pensions and Retirement Solutions
Aon retirement consultants translate complex data into actionable insights using a holistic global approach. We help identify risks and opportunities, offering cost-efficient strategies that align with your organization's guiding principles.

Access the industry's most complete and integrated solutions to help budget for and capitalize on risk, while helping your employees sufficiently save for retirement.
Our Pensions and Retirement Offerings
Defined Benefit Plans

(5)

5 Solutions

Delegated Pension Manager

DPM is a comprehensive approach to pension plan management that allows plan sponsors to outsource, co-source, or even in-source management of key investment, actuarial and administrative roles on behalf of a client, their objectives, timelines and preferred risk level.

Pension Actuarial Services

Pension actuarial services include the guidance, valuations, analysis, and other advice provided by actuarial professionals for trustees and companies.

Pension Administration

Pension administration is a service that involves carrying out the strategic decisions and actions required of defined benefit pension plan sponsors.

Pension Risk Transfer

A pension risk transfer transaction can benefit an organization looking to de-risk and redirect resources to its primary business activities while upholding legacy obligations to plan participants.

Defined Benefit Investment Strategy

Our defined benefit investment consultants provide portfolio management, alternatives consulting, manager research and investment policy services.
Defined Contribution Plans

(3)

3 Solutions

Pooled Employer Plans

A pooled employer plan (PEP) is a 401(k) retirement plan that allows unrelated businesses to participate in one plan managed by a pooled plan provider (PPP). 

Defined Contribution Plan Vendor Selection

The vendor search and selection process helps plan sponsors identify a defined contribution plan retirement recordkeeper who can best meet their needs and fulfill fiduciary responsibilities.

Defined Contribution Investment Strategy

Our defined contribution investment consultants assist with the selection of investment options and will help your organization monitor fund manager performance.
Retirement Plan Strategy and Consulting

(4)

4 Solutions

Employee Benefits Benchmarking

To inform future investments in benefits programs and compete for talent, organizations need comprehensive insights and analytics to see how their benefits programs stack up against peers.

Employee Financial Wellbeing

Organizations can influence employee financial wellbeing and improve overall workforce resilience by offering retirement and health benefits, support in obtaining retirement income, tailored financial education and planning and guidance on achieving non-retirement savings goals.

Retirement Plan Legal Consulting and Compliance

Organizations with complex retirement plan designs are responsible for ensuring that plan controls, policies, safeguards, and practices are compliant with tax and ERISA rules.

DEI Benefits Snapshot

A DEI Benefits Snapshot is an analysis and report that reviews a benefit program design through a diversity, equity, and inclusion (DEI) lens.
Keep Exploring
Read the latest articles, reports and updates about pensions and retirement from our team of thought leaders.