Learn how your organization can benefit from the Tyche Reserving System. 
Why is Reserving Important?
Maintaining an appropriate level of reserves is critical to the financial stability of an insurance company. CFOs and actuaries need to accurately project reserves to meet internal and external reporting requirements, with IFRS 17, GAAP and Solvency II adding complexity and demanding further granularity.

Reserving often includes manual processes using legacy systems and Excel, increasing the risk of errors and dependency on key individuals. This leads to resourcing challenges and less time to deliver value-add analysis such as:
Deep-dive reviews of the performance of existing and new products
Defining parameters and reviewing business planning assumptions
How Tyche Reserving System Can Help
Aon's Tyche Reserving System transforms the reserving process. It improves business efficiency, reduces operational risk through automation and end-to-end processing while enabling quicker financial reporting.

Generating first-cut results early enables actuarial deep dive into the areas needing attention. This allows greater insight from finance and senior management stakeholders to improve the accuracy of reserve setting and financial planning and feed into the capital modeling workflow.
How We Collaborate with Clients
Why Work with Aon
Automated Roll-Forward Functionality

Automated roll-forward functionality produces the first cut of reserving results for an entire entity at the click of a button.

Data Management

All data, assumptions and results are managed in a single system.

Out-of-the-Box Functionality

The out-of-the-box functionality is easily customizable for incorporating bespoke dashboards and solutions within a source control framework. 

Robust Audit and Version Control

Robust audit and version control features reduce the risk of errors, and comprehensive documentation mitigates key person risk.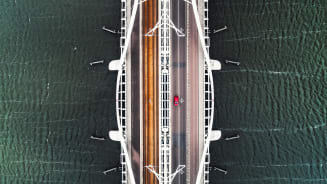 The system has been developed in collaboration with a leading global re(insurer) to ensure its practical use and effectiveness. Clients can also customize the system according to their needs.
To help you make better decisions on reserving, pricing and capital modeling, Aon provides a suite of integrated technology across property and casualty and life, including composites, with strategic technical expertise to optimize operational efficiencies and enrich insight across your workflow.