Aon Board of Directors
Adriana Karaboutis
Non-Executive Board Member
Ms. Karaboutis has served since August 2017 as Chief Information and Digital Officer of National Grid PLC, one of the world's largest public utility companies focused on transmitting and distributing electricity and gas in the UK and northeast U.S. She previously served as Executive Vice President, Technology, Business Solutions and Corporate Affairs at Biogen Inc., a global biotechnology company, from September 2014 to March 2017. From December 2015, she also oversaw global public affairs, government affairs, public policy and patient advocacy. From March 2010 to September 2014, Ms. Karaboutis was Vice President and Global Chief Information Officer of Dell, Inc., a global technology company. Ms. Karaboutis previously spent more than 20 years at General Motors Company and Ford Motor Company in various international leadership positions, including computer-integrated manufacturing, supply chain operations and information technology. She served as president of the Michigan Council of Women in Technology (MCWT) from 2008 to 2010 and was a board member of the Manufacturing Executive Leadership Forum from 2009 to 2014. Ms. Karaboutis has served on the board of directors of Perrigo Company plc, a global over-the-counter consumer goods and pharmaceutical company, since May 2017, and previously served on the boards of directors of Aspen Technology, Advance Auto Parts and Blue Cross Blue Shield of Massachusetts. Ms. Karaboutis also served on the Babson College advisory board for the Center for Women's Entrepreneurial Leadership (CWEL). Ms. Karaboutis serves as a member of the Audit Committee and the Compliance Sub-Committee of the Audit Committee of our Board of Directors.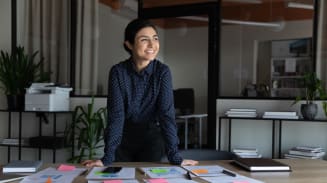 Cyber Labs
Stay in the loop on today's most pressing cyber security matters.
Environmental, Social and Governance Insights
Explore Aon's latest environmental social and governance (ESG) insights.
Insights for HR
Explore our hand-picked insights for human resources professionals.
Navigating Volatility
How do businesses navigate their way through new forms of volatility and make decisions that protect and grow their organizations?