Aon Board of Directors
Byron O. Spruell
Non-Executive Board Member
Mr. Spruell is the President of League Operations at the National Basketball Association, a position he has held since August 2016. Prior to joining the National Basketball Association, Mr. Spruell spent 20 years at Deloitte LLP, most recently as its Vice Chairman, Central Region Marketplace Leader and Chicago Managing Principal. He serves on several non-profit boards, including the University of Notre Dame Board of Trustees and the Jackie Robinson Foundation, among others. Mr. Spruell serves as a member of the Audit Committee, the Governance/Nominating Committee's Inclusion and Diversity Sub-Committee and the Organization and Compensation Committee of our Board of Directors.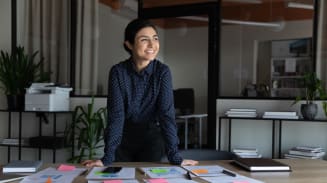 Cyber Labs
Stay in the loop on today's most pressing cyber security matters.
Environmental, Social and Governance Insights
Explore Aon's latest environmental social and governance (ESG) insights.
Insights for HR
Explore our hand-picked insights for human resources professionals.
Navigating Volatility
How do businesses navigate their way through new forms of volatility and make decisions that protect and grow their organizations?