Aon Executive Committee
Carlo Clavarino
Executive Chairman, International
Carlo Clavarino has played a leading role at Aon since the establishment of the firm in Italy, boosting its growth, orchestrating more than 50 acquisitions and developing Aon into the leading insurance brokerage player in Italy.

He has also strengthened Aon's leadership in human resources consulting activities and risk management.

Carlo started his career at Luigi Pratolongo S.p.A., one of the most important insurance brokerage companies in Italy. He was given increasing responsibilities both in Italy and internationally, managing the acquisition of Luigi Pratolongo in 1991 by Nikols, which was acquired by Aon Group in 1998. In 1999 he was appointed Country Manager of the Aon Group in Italy and in 2002 was named Chairman of the Southern Europe Region, which included Greece.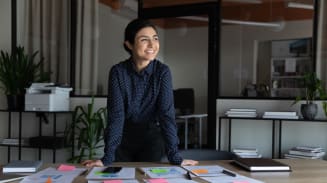 Cyber Labs
Stay in the loop on today's most pressing cyber security matters.
Environmental, Social and Governance Insights
Explore Aon's latest environmental social and governance (ESG) insights.
Insights for HR
Explore our hand-picked insights for human resources professionals.
Navigating Volatility
How do businesses navigate their way through new forms of volatility and make decisions that protect and grow their organizations?