Aon Board of Directors
Gloria Santona
Non-Executive Board Member
From March 2018 to October 2022, Gloria Santona served as Of Counsel in the Chicago office of Baker McKenzie. Prior to this, Ms. Santona served as Executive Vice President, General Counsel and Secretary of McDonald's Corporation from 2001 to 2017, when she retired. Since joining McDonald's in 1977, Ms. Santona held positions of increasing responsibility in the legal department, serving as U.S. General Counsel from December 1999 to June 2001 and corporate General Counsel since June 2001. She is a member of the American Bar Association, the Association of General Counsel, the Society for Corporate Governance, and the National Society of Corporate Directors. She is a former member of the Board of Directors of the American Society of Corporate Secretaries, the Association of Corporate Counsel and the Minority Corporate Counsel Association. She is also a member of the Board of Trustees of Rush University Medical Center, and is a member of the Boards of Directors of Chicago Food Depository and the National Immigrant Justice Center. She is a former member of the Board of Trustees of the Chicago Zoological Society and the Chicago Symphony Orchestra and the Board of Directors of The Chicago Network. She serves as Chair of the Compliance Committee and as a member of the Audit Committee, the Governance/Nominating Committee, and the Governance/Nominating Committee's Inclusion and Diversity Sub-Committee of our Board of Directors.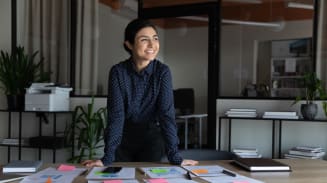 Cyber Labs
Stay in the loop on today's most pressing cyber security matters.
Environmental, Social and Governance Insights
Explore Aon's latest environmental social and governance (ESG) insights.
Insights for HR
Explore our hand-picked insights for human resources professionals.
Navigating Volatility
How do businesses navigate their way through new forms of volatility and make decisions that protect and grow their organizations?