Aon Executive Committee
Jennifer Bell
Chief Executive Officer, North America
Jennifer Bell serves as the CEO of North America at Aon. Prior to her current role, she was the Regional Managing Director of the Central Region where she was responsible for the overall management of the Chicago, Detroit, Grand Rapids, Wisconsin, Northeast Ohio, Indianapolis, Louisville, Cincinnati and Pittsburgh offices; a region of over 400 colleagues. In addition to working with these offices to create top line growth and balance the bottom line, she empowered results around risk and people for our clients. Prior to this position, Jennifer was the Regional Managing Director for the Northeast Region and Resident Managing Director, President and Chief Operating Officer of Cleveland since 2003.

Jennifer has extensive experience in strategic risk management planning for clients in manufacturing and transportation. She also is a Strategic Account Manager on Fortune 500 clients primarily in the Heavy Industry and Automotive Supply Industries.

Jennifer has more than 30 years of experience in the risk management consulting business and in designing insurance programs around her client's unique needs. She began her career with Johnson & Higgins in Cincinnati, Ohio as an Account Executive in the Marine & Aviation practice. Upon joining Aon in 1991, she focused on global heavy manufacturing risk and association programs, which would prove instrumental in building the Northeast Ohio region, an area with great concentration of this industry by delivering distinctive client value to help create and implement risk management programs.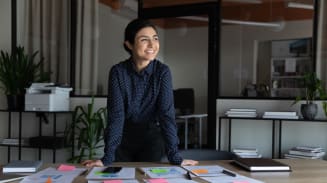 Cyber Labs
Stay in the loop on today's most pressing cyber security matters.
Environmental, Social and Governance Insights
Explore Aon's latest environmental social and governance (ESG) insights.
Insights for HR
Explore our hand-picked insights for human resources professionals.
Navigating Volatility
How do businesses navigate their way through new forms of volatility and make decisions that protect and grow their organizations?