Aon Executive Committee
Jillian Slyfield
Jillian Slyfield serves as global Chief Innovation Officer for Aon, with responsibility for the firm's Innovation at Scale strategy.

Slyfield previously served as Aon's Digital Economy Practice Leader, where she addressed digital disruption of traditional industries and the on-demand economy with a focus on mobility as a service, the future of work and platform marketplaces.

Prior to joining Aon in 2015, Slyfield served as a leading advisor to mid-size and global organizations while working for an international brokerage firm and a number of national multi-risk insurance companies.

Slyfield holds a Bachelor of Sciences from Michigan State University and a Master of Business Administration from Wayne State University. At Aon, she serves on the firm's Global Inclusive Leadership Council and advises several emerging tech businesses.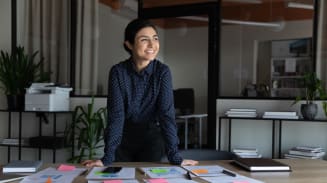 Cyber Labs
Stay in the loop on today's most pressing cyber security matters.
Environmental, Social and Governance Insights
Explore Aon's latest environmental social and governance (ESG) insights.
Insights for HR
Explore our hand-picked insights for human resources professionals.
Navigating Volatility
How do businesses navigate their way through new forms of volatility and make decisions that protect and grow their organizations?