Aon Board of Directors
Jin-Yong Cai
Non-Executive Board Member
Mr. Cai is currently a Partner at Global Infrastructure Partners, a global private equity investment firm. Prior to his current position, Mr. Cai was a Partner at TPG Capital Partners, a global private equity investment firm. From 2012 to 2016, he was the Chief Executive Officer of the International Finance Corporation ("IFC"), a member of the World Bank Group and the largest global development institution focused on private sector development. Before IFC, Mr. Cai worked in the financial services industry for nearly two decades, including 12 years with Goldman Sachs Group, as a partner and its top executive in China. He began his career at the World Bank Group. He serves on the Finance Committee and Organization and Compensation Committees of our Board of Directors.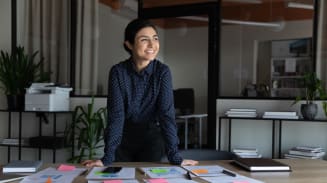 Cyber Labs
Stay in the loop on today's most pressing cyber security matters.
Environmental, Social and Governance Insights
Explore Aon's latest environmental social and governance (ESG) insights.
Insights for HR
Explore our hand-picked insights for human resources professionals.
Navigating Volatility
How do businesses navigate their way through new forms of volatility and make decisions that protect and grow their organizations?