Aon Executive Committee
Julie Page
Chief Executive Officer, United Kingdom
Julie Page is Chief Executive Officer of Aon UK and is responsible for the strategic management, statutory and governance oversight of Aon UK Ltd, delivering on the firm's global vision, financial goals, and statutory and regulatory agenda.

In addition, Julie leads Commercial Risk, Health and Affinity Solutions providing a range of risk, insurance and health and benefits services to clients. With over 30 years in the insurance broking sector, she has worked with clients across many segments, including Consumer, SME, UK and Global Corporate.

Julie is President of the Chartered Insurance Institute (CII), a member of the CBI Presidents Committee, a member of the FCA Practitioner Panel and an industry champion for diversity and inclusion, holding roles as a committee member of Inclusion@Lloyds.

She was a Board Director at BIBA as the Chair of one of its Advisory Boards, then Deputy Chair until standing down in 2019. In 2017 Julie was a recipient of a Business Insurance 'EMEA Women to Watch' award.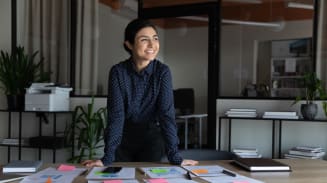 Cyber Labs
Stay in the loop on today's most pressing cyber security matters.
Environmental, Social and Governance Insights
Explore Aon's latest environmental social and governance (ESG) insights.
Insights for HR
Explore our hand-picked insights for human resources professionals.
Navigating Volatility
How do businesses navigate their way through new forms of volatility and make decisions that protect and grow their organizations?