Aon Board of Directors
Lester B. Knight
Non-Executive Board Member
Mr. Knight is a Founding Partner of RoundTable Healthcare Partners and the former Vice Chairman and director of Cardinal Health, Inc., a diversified healthcare service company. Mr. Knight was Chairman of the Board and Chief Executive Officer of Allegiance Corporation from 1996 until February 1999, and had been with Baxter International, Inc. from 1981 until 1996 where he served as Corporate Vice President from 1990, Executive Vice President from 1992, and as a director from 1995. Mr. Knight became Chairman of the Board of Directors of Aon in August 2008. He is a director of NorthShore University HealthSystem and Junior Achievement of Chicago, a Trustee of Northwestern University and a member of the Civic Committee of The Commercial Club of Chicago. Mr. Knight serves as Chairman of the Executive Committee, Chairman of the Governance and Nominating Committee, and a member of the Governance and Nominating Committee's Inclusion and Diversity Sub-Committee of our Board of Directors.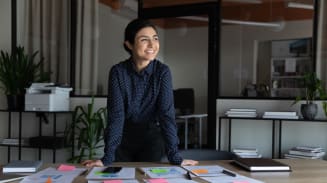 Cyber Labs
Stay in the loop on today's most pressing cyber security matters.
Environmental, Social and Governance Insights
Explore Aon's latest environmental social and governance (ESG) insights.
Insights for HR
Explore our hand-picked insights for human resources professionals.
Navigating Volatility
How do businesses navigate their way through new forms of volatility and make decisions that protect and grow their organizations?