Cyber Defense Secure Code Training Platform
Learn how your organization can benefit from our cyber defense secure code training platform. 
What is the Cyber Defense Secure Code Training Platform?
Aon's cyber defense secure code training platform is a subscription-based service that offers practical and effective security training for technical teams responsible for developing and maintaining applications and networks. By learning secure coding practices, server configuration and hardening techniques, you can help reduce security risks and production delays caused by known vulnerabilities and misconfigurations.
Cyber Defense Secure Code Training Platform: The Why and When
Breach Assistance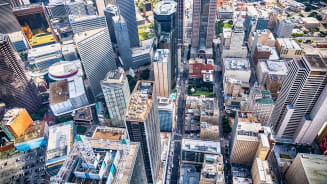 78%

of active application code is custom code written by internal developers. (1)

30x

The cost to remediate vulnerabilities is 30x higher if discovered in production. (2)

$9.4m

The average cost of a data breach in the United States is $9.44 million. (3)
While some code in today's applications comes from third-party libraries, most code used by software is written by in-house developers. As a result, organizations that do not provide up-to-date security training for team members can face significant risk, as applications may be subject to daily probing to identify and exploit software vulnerabilities. Vulnerabilities in code may also impact the bottom line, delay release cycles, and increase the time required to remediate software flaws.
How Aon Can Help
The cyber defense secure code training platform from Aon (4), provided as an annual subscription, offers practical and effective security training for developers and DevOps engineers. The automated training platform includes:
Real training grounds. Participants perform exercises in a real integrated development environment. These scenarios are created in seconds and accessed through the web browser. 
Adaptive learning. The platform features individualized learning paths, real-time feedback and content tailored to the needs of each participant.
Defensive training. Participants experience hands-on lessons learned through real-world vulnerabilities that have already led to security breaches.
Real-time metrics. The platform's metrics dashboard measures participants' effectiveness in real-time and highlights areas of improvement at individual, team and organizational levels to measure competency, risks and remedial actions.
Tournaments. Participants learn together through friendly and fun competitions. Tournaments help team members engage and promote learning.
SDLC integration. Organizations can embed security training as part of the software development lifecycle (SDLC) using application programming interfaces and can create custom exercises using the software development kit.