Learn how your organization can benefit from key person insurance. 
What is Key Person Insurance?
Key person insurance is a risk management tool private equity firms and businesses use to alleviate any financial strain caused by the untimely incapacitation or death of a senior executive while keeping operations going. These insurance policies involve a party with a financial stake in the business purchasing life and/or disability coverage for one or more key people. This makes the purchaser the policy owner and beneficiary of disability and death proceeds.
Why is Key Person Insurance Important?
As the success of most companies relies heavily on the vision and leadership of a few key people, their absence can have a devastating impact, leading to the erosion of intangible assets such as intellectual capital and customer relations. By purchasing key person insurance, businesses can alleviate the financial strain that arises from such serious events, providing much-needed support to cover search costs for prospective executives, acquisition costs, cash flow as well as managerial and financial liabilities. Key person insurance allows businesses to operate with confidence, knowing that they are equipped to weather any storm.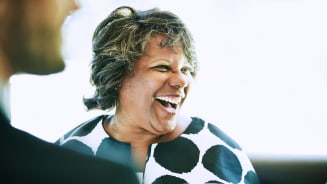 What Does Key Person Insurance Cover?
How Aon Can Help
Dedicated Executive Benefits Team

We are focused exclusively on benefit programs for highly compensated employees. We have dedicated subject matter experts who work together to provide consulting, implementation and administration services.

White-Glove Participant Support

Our team provides a concierge-level employee experience from enrollment through the plan's life cycle.

Implementing and Managing Benefit Plan

As one of the world's largest insurance brokers, our carrier relationships benefit you and your team on many levels. This includes effective management of benefit plans, including the swift resolution of any unexpected issues.

Transparency

We are committed to full compensation disclosure.

Commitment to Excellence

We always promise to bring the best of our firm to meet your needs.
$300M
Our team of key person experts has placed some of the highest limit, life and disability, policies in the world.