Operational Due Diligence
Learn how your organization can benefit from operational due diligence. 
What is Operational Due Diligence?
Operational due diligence (ODD) helps clients identify operational risks in investment management. This includes pre-investment ODD and a range of additional operational monitoring and consulting services.
Why is ODD Important?
ODD can help identify operational risks among investment managers, including environments that may be susceptible to fraud, blow up, reputational, or alpha degenerative risks. Aon's ODD program covers hundreds of investment managers and strategies each year, globally and across all asset classes.
Aon's ODD IQ Platform
Aon's Operational Risk and Solutions (ORSA) group provides ODD and monitoring for Aon Investments and its clients. Services are also available to external clients not currently using Aon Investments for other investment consulting services. ORSA has developed a proprietary ODD IQ platform for operational monitoring and consulting services.
ODD IQ allows clients to increase their scope of coverage while committing fewer resources to an ODD program overall, particularly regarding ongoing monitoring. Automated reporting capabilities allow for a range of service levels. Users can customize their experience based on resource capabilities, risk tolerance and subject matter expertise.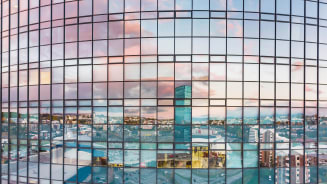 Benefits of the ODD IQ Platform
Less Time on Administration

Spend less time on administration and focus more on risk assessment and reduction.

Better Understanding of Risks

Managers collect data through a smart questionnaire covering approximately 200 predefined risk factors; ODD IQ output includes comparative analytics to help assess and understand potential risks.

Detailed Risk Reporting

Our ODD reporting and methodology are designed to quickly identify potential exposures, whether to an individual manager or across a multi-manager portfolio.
The opinions referenced are as of the date of publication and are subject to change due to changes in the market or economic conditions and may not necessarily come to pass. Information contained herein is for informational purposes only and should not be considered investment advice.

Consulting services provided by Aon Consulting, Inc. ("ACI"). The information contained herein is given as of the date hereof and does not purport to give information as of any other date. The delivery at any time shall not, under any circumstances, create any implication that there has been a change in the information set forth herein since the date hereof or any obligation to update or provide amendments hereto.

This document is not intended to provide, and shall not be relied upon for, accounting, legal or tax advice or investment recommendations. Any accounting, legal, or taxation position described in this presentation is a general statement and shall only be used as a guide. It does not constitute accounting, legal, investment, and/or tax advice and is based on ACI's understanding of current laws and interpretation.

This document is intended for general information purposes only and should not be construed as advice or opinions on any specific facts or circumstances. The comments in this summary are based upon ACI's preliminary analysis of publicly available information unless otherwise noted. The content of this document is made available on an "as is" basis, without warranty of any kind. ACI disclaims any legal liability to any person or organization for loss or damage caused by or resulting from any reliance placed on that content. ACI reserves all rights to the content of this document. No part of this document may be reproduced, stored, or transmitted by any means without the express written consent of ACI.

Aon Consulting, Inc.
200 E. Randolph Street
Chicago, IL 60601
Suite 700
ATTN: Aon Investments Compliance Officer
© Aon plc 2023. All rights reserved.