Cyber Incident Response Readiness Services
Learn how your organization can benefit from our cyber incident response readiness services. 
What are Incident Response Readiness Services?
Incident response readiness services are designed to bolster your ability to respond to cyber security incidents effectively and efficiently. Our comprehensive approach includes assessing your current incident response readiness, developing forward-looking incident response plans, creating incident response playbooks across multiple scenarios, designing quick response placemats, and ransomware readiness services.
Why are Incident Response Readiness Services Important?
Although costs related to cyber crimes continue to climb — including cyber insurance rates, ransomware payments, and post-breach remediation — many organizations are not taking enough proactive steps to mitigate cyber threats. Developing an effective cyber incident response plan is a great place to start, and can potentially save millions in unplanned costs down the line. Critically, having a solid plan in places increases the chances your organization will detect incursions early, allowing you to minimize exposure periods. And, even when response plans are in place, they should be revisited and tested on a regular basis as threats evolve to avoid stagnation.
Breach Assistance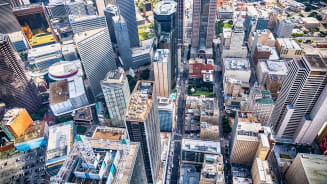 $9.4M

The average cost of a data breach in the U.S. was $9.44 million in 2022.

Source: IBM's 2022 Cost of Data Breach Report

$4.5M

The average cost of a ransomware attack was $4.54 million in 2022, not counting the cost of the ransom itself.

Source: IBM's 2022 Cost of Data Breach Report

200+

On average, it takes 200-plus days to identify a breach from an exploited vulnerability.

Source: IBM's 2022 Cost of Data Breach Report
Our Incident Response Readiness Methodology
While every client engagement is unique, we will guide you through a consistent and proven readiness methodology as follows:
Understanding the organization. Our team begins each engagement by gaining a deep understanding of your organizational structure, people, processes, technologies and cybersecurity objectives.
Incident response readiness assessment. Specialists across our team will assess your ability to respond to a breach event and efficiently navigate key response activities, identifying strengths and areas for improvement.
Developing the incident response plan. Experienced professionals on our team will work with you to develop a comprehensive plan tailored to organizational needs.
Creating playbooks and placemats. In many cases we will assemble customized tools outlining specific steps and actions client teams can take during different kinds of cyber incidents.
Ransomware readiness services. We often conduct targeted reviews of a client's resilience against ransomware attacks, providing insights and recommendations to enhance defenses.
How Aon Can Help
With incident response readiness services from Aon, you'll gain access to a team of seasoned professionals who will assess your current plans and develop go-forward strategies in the following areas:
Comprehensive incident response strategy. We will help your team formulate a well-defined, holistic plan to address various types of cyber incidents.
Improved incident readiness. Our incident readiness assessment highlights strengths and areas for improvement, empowering your organization to better enhance response capabilities.
Tailored playbooks and placemats. These tools facilitate clear communication and coordination strategies during an intense security incident, helping to enable teams to respond more effectively and efficiently.
Ransomware resilience. Services specifically targeted at ransomware events provide insights and recommendations to bolster defenses against this destructive attack vector.
Continuous improvement. Our ongoing support will help your organization evolve and mature it's incident response capabilities, ensuring better alignment with industry best practices and ever-changing risks.
In today's complex threat landscape, being ready to respond quickly and effectively to security incidents is more important than ever. Clients who partner with Aon benefit from:
Deep and broad experience. Our team includes professionals with extensive experience in incident response planning and readiness across multiple industries, ensuring appropriately tailored solutions for each client.
Comprehensive approach. We deploy a suite of services to address all aspects of incident response readiness, from plans to assessments to playbooks. This holistic approach ensures broad coverage for a variety of incidents.
Actionable insights. The Aon team delivers clear and prioritized recommendations based on experience, data and market insights, enabling clients to make more informed decisions to help improve their incident response capabilities.
Proactive focus. Incident response readiness services are designed to help organizations be more proactive in their approach to cyber security. This empowers them to better identify and address potential vulnerabilities before they lead to significant incidents.
The Aon Team
Our cyber incident response readiness services are delivered by our global team of highly qualified professionals with decades of experience across all areas of cyber security, as well as disciplines like law enforcement, accounting, law, risk management, business resilience, disaster recovery, crisis management, insurance and more. With Aon as a partner, you can respond in a timely manner when a cyber security incident occurs, make better informed decisions and minimize risk.
Insurance products and services are offered by Aon Risk Insurance Services West, Inc., Aon Risk Services Central, Inc., Aon Risk Services Northeast, Inc., Aon Risk Services Southwest, Inc., and Aon Risk Services, Inc. of Florida, and their licensed affiliates.
The information contained herein and the statements expressed are of a general nature, not intended to address the circumstances of any particular individual or entity and provided for informational purposes only. The information does not replace the advice of legal counsel or a cyber insurance professional and should not be relied upon for any such purpose. Although we endeavor to provide accurate and timely information and use sources we consider reliable, there can be no guarantee that such information is accurate as of the date it is received or that it will continue to be accurate in the future.