CyberScan: Full Stack Vulnerability Management Platform
Learn how your organization can benefit from our CyberScan services. 
What is CyberScan: Full Stack Vulnerability Management Platform?
CyberScan is a full-stack, cloud-based vulnerability management solution that scans networks, applications and APIs for known security vulnerabilities. The service uses a combination of automated scanning and manual verification to supply clients with on-demand, verified security vulnerabilities. This can help reduce the need for internal resources to manage the solution and allows clients to immediately focus on identifying, addressing, and remediating risks.
CyberScan: The Why and Where
Explore the research and data points below to learn more about why CyberScan, our full stack vulnerability management platform, is an important value-add for organizations at time of rising cyber security risk:
Breach Assistance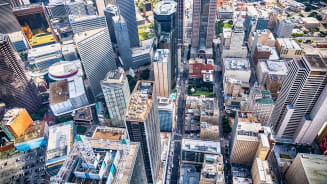 9.4M

The average cost of a data breach in the U.S. (1)

42%

of vulnerabilities are exploited after a patch is issued. (2)

200+

Days on average, it takes to identify a breach from an exploited vulnerability. (3)
Hundreds of new security vulnerabilities are reported for network-connected systems, devices, applications, and APIs each week. This is far more than even robustly staffed cyber security teams can handle manually. Yet, few organizations have fully automated the way they manage these issues. Instead, organizations in every industry have tens of thousands ofbacklogged software vulnerabilities — if they even know about them.
How Aon Can Help
CyberScan was designed to scan a Client's network, application and API layers for tens of thousands of known vulnerabilities. The service includes:
Client portal. Clients have 24×7 access to the CyberScan online portal with real-time and on-demand visibility into their vulnerabilities and risk exposures.
Continuous scanning. Regular scanning and assessment of the security of internet- and internal-facing assets.
Manual validation. To help minimize false positives, findings are verified to be accurate and properly risk-rated by security engineers. This is a key differentiator with competing services.
Reporting. Results can be viewed and exported via the CyberScan portal, including vulnerability reporting, vulnerability trends, and historical metrics.
CyberScan is licensed on an annual basis per IP count or per application/API. License options are designed to better support organizations ranging from small companies to large enterprises and are fully scalable.
(1) Cost of a data breach 2022
(2) How data breaches affect stock market share prices
(3) Aon's Q1 2023 E&O and cyber market review.
Insurance products and services are offered by Aon Risk Insurance Services West, Inc., Aon Risk Services Central, Inc., Aon Risk Services Northeast, Inc., Aon Risk Services Southwest, Inc., and Aon Risk Services, Inc. of Florida, and their licensed affiliates.
The information contained herein and the statements expressed are of a general nature, not intended to address the circumstances of any particular individual or entity and provided for informational purposes only. The information does not replace the advice of legal counsel or a cyber insurance professional and should not be relied upon for any such purpose. Although we endeavor to provide accurate and timely information and use sources we consider reliable, there can be no guarantee that such information is accurate as of the date it is received or that it will continue to be accurate in the future.