Post-Breach Advisory Services
Learn how your organization can benefit from our post-breach advisory services. 
What are Post-Breach Advisory Services?
Post-breach Advisory services from Aon can provide you with the critical support you need in the aftermath of a cyber incident. Our team will work closely with you in recovery so that you can more confidently navigate through the challenging period following a cyber event. Aon's Post-Breach Advisory Services helps to minimize disruption, prevent similar attacks from occurring again, and get your business back on track.
Post-Breach Advisory Services: The Why and When
Explore the research and data points below to learn more about why post-breach advisory services can be both a short-term and long-term value-add for organizations at time of rising cyber security risk:
Breach Assistance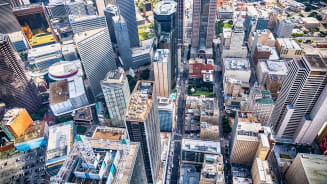 46%

of organizations had at least one successful cyber attack over a 12-month period. (1)

68%

Increase in the overall number of compromised records between 2020 and 2021. (2)

8.6%

Public companies lose an estimated 8.6% of their value after a cyber breach. (3)
Organizations that find themselves victims of a major cyber security breach are by no means alone. The complexity of corporate networks and the sophistication of cyber criminals mean that security incidents are virtually inevitable — and serious ones are not uncommon. The cost of a data breach is on an upward trajectory, and it is prudent that companies suffering from a costly attack attempt to make every effort to prevent it from happening again. After a damaging cyber incident, the security team tends to focus on tactical matters related to recovery, but it is important to also think strategically about preventing the next attack.
Our Post-Breach Advisory Methodology
Analysis of the breach

The Aon team begins by gaining a comprehensive understanding of the breach event, the damage it caused and the recovery measures that have been implemented.

Assessment of cyber security posture

Aon professionals do a holistic review of people, processes and technology — helping to identify strengths and areas for improvement.

Tactical and strategic guidance

The team provides tailored recommendations for helping to enhance cyber security strategy and infrastructure to help improve cyber resilience and prevent similar attacks from occurring again.

Ongoing support

Aon offers follow-up advice and guidance to help ensure the successful implementation of recommendations and improvement of the client's cyber security posture.
How Aon Can Help
With Post-Breach Advisory Services from Aon, organizations can leverage the experience of seasoned professionals with extensive experience in post-breach analysis and security strategy — and who are not currently preoccupied with the task of recovery. The engagement can start soon after recovery is complete — or even while it is still in progress, our clients can see these outcomes:
Confidence in restoration

By leveraging the experience of the Aon team, organizations can move forward with confidence, knowing that they have taken the necessary steps to strengthen their cyber security defenses

Enhanced resilience

Aon's recommendations are broad and strategic, helping organizations improve overall cyber resilience with improvements to security strategy and infrastructure. This helps them be better prepared to face future challenges.

Reduced recurrence risk

Our clients gain insights and guidance on how to prevent similar attacks from happening again to help reduce the risk of future breaches.

Continuous improvement

Ongoing support enables organizations to continuously improve their security posture, staying ahead of evolving threats and keeping up with industry best practices.
Clients that choose Aon for Post-Breach Advisory services benefit from:
Deep and broad experience. The Aon team consists of cyber security professionals with extensive experience in post-breach analysis and advisory services, ensuring a more tailored solution for each client.
A holistic approach. Aon's comprehensive methodology helps to ensure that clients address all aspects of cyber resilience, including processes and technologies.
A trusted advisor. Aon is a recognized leader in risk management and cyber security, offering reliable and effective solutions to better protect your organization's digital assets.
The Aon Team
Our post-breach advisory services are delivered by our global team of highly qualified professionals with decades of experience across all areas of cyber security, as well as disciplines like law enforcement, accounting, law, risk management, business resilience, disaster recovery, crisis management, insurance and more.
(1) How many times do you estimate that your organization's global network has been compromised by a successful cyber attack within the past 12 months?
(2) Identity Theft Resource Center's 2021 Annual Data Breach Report Sets New Record for Number of Compromises
(3) How data breaches affect stock market share prices
Insurance products and services are offered by Aon Risk Insurance Services West, Inc., Aon Risk Services Central, Inc., Aon Risk Services Northeast, Inc., Aon Risk Services Southwest, Inc., and Aon Risk Services, Inc. of Florida, and their licensed affiliates.
The information contained herein and the statements expressed are of a general nature, not intended to address the circumstances of any particular individual or entity and provided for informational purposes only. The information does not replace the advice of legal counsel or a cyber insurance professional and should not be relied upon for any such purpose. Although we endeavor to provide accurate and timely information and use sources we consider reliable, there can be no guarantee that such information is accurate as of the date it is received or that it will continue to be accurate in the future.