Learn how your organization can benefit from our talent consulting services.
Future-Proof Your People Strategy
Your organization needs growth, but any growth needs to be profitable. Hiring the wrong people is painful, but an even bigger risk is hiring the right people and not being able to retain them.
With industry lines blurring, companies in every sector are competing for talent with the skills needed to succeed.
To build a workforce that ignites innovation and meets the changing expectations of customers, organizations need to connect their business strategy to their people strategy.
Success today isn't just hiring people with technical skills. It's about having a mindset that embraces new ways of operating and rewarding behaviors that impact business performance.
Aon combines market data, powerful tools, and advisory expertise. As a result, you gain long-term solutions that empower you to make confident people decisions and build workforce resilience to withstand market volatility.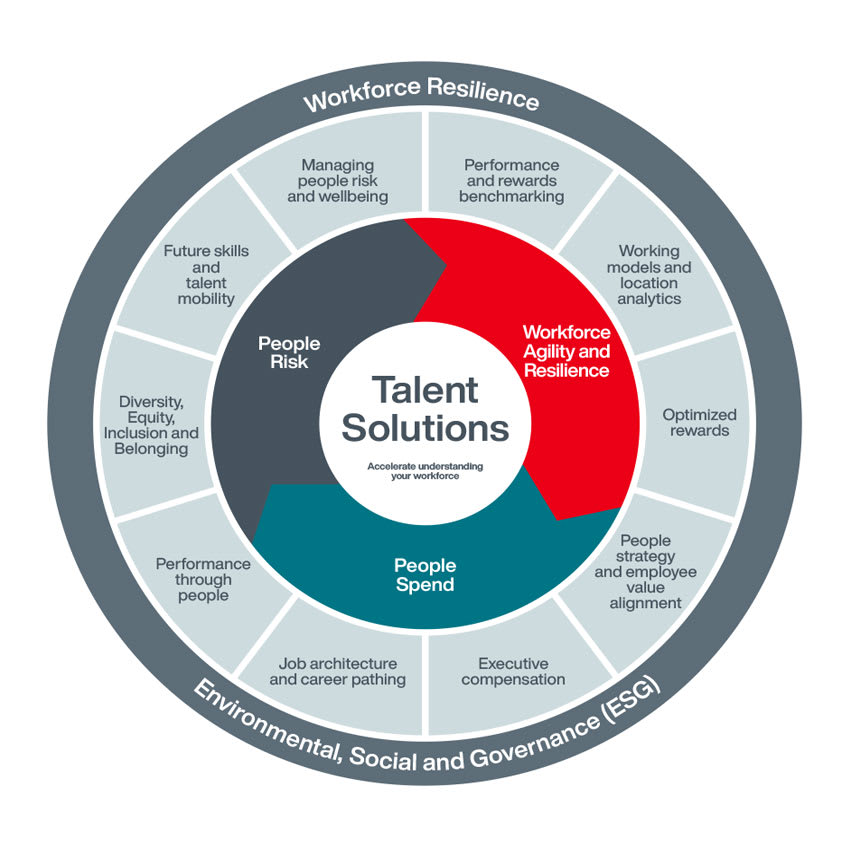 Make Better People Decisions to Grow and Transform Your Business
You want to find and keep the right people. You want to pay them appropriately. Plus, you want to be sure they have the attitude and aptitude to do the job well now and grow with you in the future. In short, you want to attract, retain and engage the right people.
We Help Leaders with Their HR Challenges