Aon Board of Directors
Dr. Carolyn Y. Woo
Non-Executive Board Member
Dr. Woo is the former President and Chief Executive Officer of Catholic Relief Services, a position she held from 2012 to 2016. From July 1997 to December 2011, Dr. Woo served as the Dean of the Mendoza College of Business at the University of Notre Dame. Dr. Woo currently serves on the Board of Directors of Arabesque Partners and previously served on the Board of Directors of NiSource Industries, Inc. Dr. Woo serves as a member of the Audit Committee, Compliance Committee and the Organization and Compensation Committee of our Board of Directors.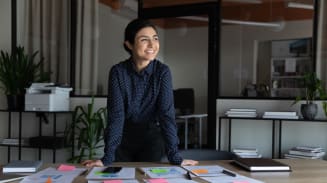 Cyber Labs
Stay in the loop on today's most pressing cyber security matters.
Environmental, Social and Governance Insights
Explore Aon's latest environmental social and governance (ESG) insights.
Insights for HR
Explore our hand-picked insights for human resources professionals.
Navigating Volatility
How do businesses navigate their way through new forms of volatility and make decisions that protect and grow their organizations?