Aon Board of Directors
Cheryl A. Francis
Non-Executive Board Member
Ms. Francis joined Aon's Board of Directors at the effective time of the merger of Hewitt Associates, Inc. with a subsidiary of Aon, which occurred on October 1, 2010. Ms. Francis served as Executive Vice President and Chief Financial Officer of R.R. Donnelley & Sons Co., a print media company, from 1995 until 2000. Since 2000, Ms. Francis has served as a business consultant and, since August 2008, as Co-Chairman of the Corporate Leadership Center. From 2002 until August 2008, she served as Vice Chairman of the Corporate Leadership Center. Prior to her role at R.R. Donnelley, Ms. Francis served on the management team of FMC Corporation and its subsidiary, FMC Gold, including serving as Chief Financial Officer of FMC Gold from 1987 through 1991, and Treasurer of FMC Corporation from 1993 through 1995, and as an adjunct professor for the University of Chicago Graduate School of Business from 1991 through 1993. Ms. Francis currently serves as a Director of HNI Corporation and Morningstar, Inc. Ms. Francis serves as Chair of the Governance/Nominating Committee's Inclusion and Diversity Sub-Committee, and a member of the Governance/Nominating Committee, the Finance Committee and the Organization and Compensation Committee of our Board of Directors.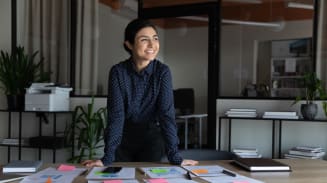 Cyber Labs
Stay in the loop on today's most pressing cyber security matters.
Environmental, Social and Governance Insights
Explore Aon's latest environmental social and governance (ESG) insights.
Insights for HR
Explore our hand-picked insights for human resources professionals.
Navigating Volatility
How do businesses navigate their way through new forms of volatility and make decisions that protect and grow their organizations?