Aon Policy
Environmental Policy
Introduction
Aon plc strives to implement environmental, social and governance best practices internally to promote corporate resiliency and sustainability, and to prepare for and manage the ongoing challenges posed by emerging and long-tail risks.
For many companies, the management of ESG risks and opportunities has become increasingly important. Aon offers a wide range of consulting and advisory solutions designed to address and manage ESG issues for clients. We view ESG risks as presenting an important opportunity to help clients and improve our impact on ESG matters.
Our Environmental Policy sets out our approach to managing and reducing our corporate environmental impact.
Management Commitment
This Environmental Policy is endorsed by our senior management and the associated responsibility is with our Head of Investor Relations and Environmental, Social and Governance (ESG), and our Chief Procurement Officer. This policy will be reviewed annually to ensure that it genuinely and accurately reflects Aon's business at any given time.
Regulatory
We commit to following the spirit and letter of the law for any environmental legislation in territories where Aon operates and shall comply with voluntary initiatives to which we have committed. We are setting policies and procedures to transition to net-zero by 2030 and ensure our facilities are legally compliant.
Environmental Protection
We understand our environmental impact and have set a range of controls to ensure our operations are responsibly managed and continue to work to reduce the risk of adversely impacting the environment, biodiversity, and ecosystems. Aon is committed to the protection of the environment, including the prevention of air, water or land pollution and will strive to promote efficient operations using reasonably available methods.
Environmental Objectives
Aon sets long-term environmental goals to improve our performance and reduce our carbon emissions. We will adopt achievable objectives and set action plans for their completion in relation to our environmental impact. We will be transparent with our progress and our environmental performance as required by local regulations or in line with voluntary external commitments we have made. We strive to:
Achieve net-zero carbon emissions by 2030 in alignment with Science Based Targets
Drive efficiencies within operations including energy efficient design and operation of our buildings
Procure suitably energy efficient office space where possible
Encourage our landlords to improve the environmental performance of the buildings we occupy
Purchase renewable electricity wherever feasible
Electrify fleet and encourage public transit
Promote sustainable travel options where applicable
Evaluate and monitor our supply chain and encourage sustainable consumption
Monitor and manage our energy, waste, and water environmental performance with clear objectives to improve performance
Raise awareness and understanding of environmental issues with our employees, clients, and suppliers
Procure services and goods that are environmentally, socially, and economically responsible, and sustainable
Ensure that meetings and events are held in a sustainable manner
Educate colleagues on their environmental impact and how to improve professional and personal sustainability
Partnership (Supplier Sustainability or Value Chain)
Aon will continue to partner with our value chain to seek ways to improve our collective environmental performance, promote the use of sustainable resources and best practices and identify ways to reduce the impact of operations to the environment.
Net Zero Commitment
Aon has set an aggressive target to achieve net-zero greenhouse gas emissions by 2030, in alignment with Science Based Targets. We shall meet this commitment by reducing the environmental impact of our own operations, and becoming a more resilient, sustainable organization.
Aon is fully committed to helping our clients and suppliers do the same. As a global professional services firm, Aon will continue to support our clients' and suppliers' efforts to mitigate their exposure to long-tail risks, and to help them achieve their own sustainability and resiliency goals.
Continual Improvement
Aon will constantly seek ways to improve our environmental performance, promote the use of sustainable resources and best practices and identify ways to reduce the impact of our operations to the environment. We will continue to collaborate with our clients, suppliers, colleagues, and communities to improve resilience and sustainability.
ESG Impact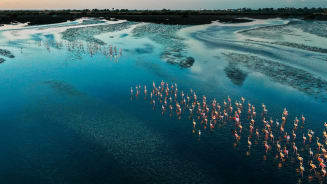 Cyber Labs
Stay in the loop on today's most pressing cyber security matters.
Environmental, Social and Governance Insights
Explore Aon's latest environmental social and governance (ESG) insights.
Insights for HR
Explore our hand-picked insights for human resources professionals.
Navigating Volatility
How do businesses navigate their way through new forms of volatility and make decisions that protect and grow their organizations?
About Aon

Our Story

At Aon, we exist to shape decisions for the better - to protect and enrich the lives of people around the world.

About Aon

Our Values

At Aon, our values define who we are as colleagues and are the foundation of all we do.

About Aon

Leadership and Governance

Our success is based on an unwavering commitment to personal and professional integrity, ethics, honesty and fair dealing.