Aon Executive Committee
Maggie Westdale
Business Chief Financial Officer
Maggie Westdale is the business chief financial officer for Aon, where she has overall responsibility for managing the financial results across functions, regions and solution lines.

Maggie joined Aon in 2009 and most recently served as chief financial officer for Aon's Reinsurance and Retirement Solutions.

Prior to Aon, Maggie spent 10 years at CNA Insurance in a number of senior finance roles, most recently as both senior vice president of Corporate Financial Planning and Analysis and as the internal chief financial officer for CNA's Property Casualty Operations. Previously she worked in financial services at Price Waterhouse.

Maggie holds a bachelor's degree and an MBA in Finance and Corporate Strategy from the University of Michigan.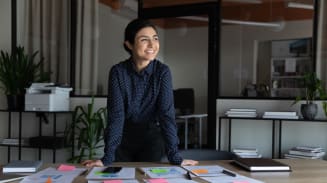 Cyber Labs
Stay in the loop on today's most pressing cyber security matters.
Environmental, Social and Governance Insights
Explore Aon's latest environmental social and governance (ESG) insights.
Insights for HR
Explore our hand-picked insights for human resources professionals.
Navigating Volatility
How do businesses navigate their way through new forms of volatility and make decisions that protect and grow their organizations?