Learn how your organization can benefit from adversary simulation. 
What is Adversary Simulation?
Adversary simulation, also known as adversary emulation, is the practice of security experts impersonating the actions and behaviors of skilled cyber threat actors to attack an organization's information technology or operational technology environment. Using real-world attacker breach techniques and a feedback loop from the organization's security stack, adversary simulation exercises help test and improve cyber resilience against attacks such as ransomware and persistent threats.

Adversary simulation is considered a highly effective way to holistically test an organization's cyber resilience by assessing its ability to prevent, detect, and respond to real-world threats and attacks in a simulated breach scenario. The simulation results provide security leaders with data points to make more informed decisions on risk and cyber resiliency and to help prioritize budgets based on validated evidence derived from testing the effectiveness of their security controls.
Breach Assistance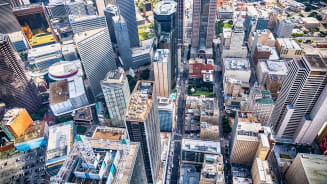 How Does Adversary Simulation Work? 
Adversary simulation empowers organizations to more accurately assess cyber risk and vulnerabilities by impersonating a variety of attacker tools, techniques and procedures across various scenarios and adversary profiles to test the effectiveness of security controls in any given environment.

By integrating into an organization's security technology stack, adversary simulation can help drive in-depth analyses of successful vs. blocked attacks, provide better visibility into the efficacy of an organization's defensive controls and security monitoring programs, and help paint a picture for a data-driven risk prioritization and remediation strategy.
Effective adversary simulation can lead to the following outcomes:
Why Every CISO Should Consider Adversary Simulation
As organizations grow their digital footprint to support critical business functions, the risk of attacks on digital infrastructure increases proportionately. Adversary simulation allows chief information security officers (CISOs) to pivot from a reactive implementation of defensive controls and security tools – a never-ending game of catch-up – to a more proactive, strategic and data-driven approach to risk prioritization and mitigation. Here's why an investment in adversary simulation services should be on every CISO's agenda:
Identify and track an organization's attack surface available to attackers, thereby helping to reduce exposure to a variety of harmful threat actors significantly
Validate an organization's security stack and help identify gaps that may exist so that future technology investments can be based on more quantitative data points
Improve cyber resilience following a cyber breach event
Validate the effectiveness of security programs, tools and specific controls against industry-specific attacker techniques
Help Identify and remediate blind spots and gaps in an organization's security monitoring program
Make better decisions using empirical data derived from simulations to help maximize the return on security investment
Insurance products and services are offered by Aon Risk Insurance Services West, Inc., Aon Risk Services Central, Inc., Aon Risk Services Northeast, Inc., Aon Risk Services Southwest, Inc., and Aon Risk Services, Inc. of Florida, and their licensed affiliates.
The information contained herein and the statements expressed are of a general nature, not intended to address the circumstances of any particular individual or entity and provided for informational purposes only. The information does not replace the advice of legal counsel or a cyber insurance professional and should not be relied upon for any such purpose. Although we endeavor to provide accurate and timely information and use sources we consider reliable, there can be no guarantee that such information is accurate as of the date it is received or that it will continue to be accurate in the future.
The Cyber Loop