High-Net-Worth Life Insurance
Learn how your organization can benefit from high-net-worth life insurance. 
What is High-Net-Worth Life Insurance?
High-net-worth life insurance addresses the unique needs and risks of individuals and families with significant wealth. By providing extra layers of protection and customized coverage options, high-net-worth life insurance has proven to be a vital component of many estate plans, not only as a means of protection but also as a way of safeguarding assets for generations.
Why is High-Net-Worth Life Insurance Important?
As you navigate through life, your assets accumulate, and your net worth grows. This can result from years of hard work and diligent savings. However, an unexpected death can derail even the best plans if there isn't a proper estate plan in place to include a life insurance strategy designed to protect your accumulated wealth for the next generation. With high-net-worth life insurance in place, you can be confident that your investments, property and other assets are safeguarded in the event of your death. High-net-worth life insurance is a crucial part of an estate plan for wealthy individuals, providing them peace of mind and allowing them to focus on building their wealth without worrying about the unknown.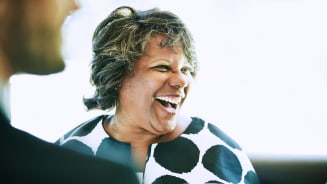 Estate and Asset Protection Strategies for High-Net-Worth Life Insurance
Irrevocable Life Insurance Trusts

An irrevocable life insurance trust is an estate planning tool to help minimize estate taxes by removing life insurance from your taxable estate. The life insurance proceeds received by the trust will assist in paying estate taxes levied against a business or other non-liquid assets in your estate.

Spousal Lifetime Access Trusts

Spousal lifetime access trusts are a unique trust that helps minimize estate taxes while providing the beneficiary spouse (non-grantor) the flexibility to receive discretionary lifetime income from the trust.  

Leveraged Life Solutions

Leverage life insurance solutions are strategies to leverage financing through financial institutions or your business to more efficiently fund life insurance.
How Aon Can Help
Dedicated Executive Benefits Team

We are focused exclusively on benefit programs for highly compensated employees. We have dedicated subject matter experts who work together to provide consulting, implementation and administration services.

White-Glove Participant Support

Our team provides a concierge-level employee experience from enrollment through the plan's life cycle.

Implementing and Managing Benefit Plan

As one of the world's largest insurance brokers, our carrier relationships benefit you and your team on many levels. This includes effective management of benefit plans, including the swift resolution of any unexpected issues.

Transparency

We are committed to full compensation disclosure.

Commitment to Excellence

We always promise to bring the best of our firm to meet your needs.