Featured Topic
Digital Acceleration
Pursuing a strategy of digital acceleration drives innovation and builds cyber resilience.
Innovation has reshaped the global economy. Yet, only 2 out of 5 businesses are ready to navigate new challenges arising from rapid digitalization. The growing digital landscape has many organizations struggling to keep pace with the changes needed to drive growth, attract the right talent, and proactively protect their organization.

And the growth potential is massive. For example, 75–90% of corporate assets are now intangible and have grown by 29% over the past 25 years. Successful organizations take a proactive approach to balancing the business potential of their investments in innovation while protecting those investments from emerging risks. As organizations find value in expanding their digital capabilities or undergo digital transformation efforts, effectively managing the inherent risks of those transformations is critical to their success. Whether to mitigate increased cyber risk or to effectively innovate to meet consumer demand, business leaders need to be better informed and better advised to make better decisions that position their organization for success.
Insights to Make Better Digital Acceleration Decisions
Around the globe, our teams connect with clients on a regular basis to generate data and insights that help organizations make better digital decisions. Recent findings include:
3x

58% of tangible assets are insured, three times the rate for intangible assets, which are only covered 16.6% of the time.

Source: Aon's Intangible Assets Impact Report

Top 5

According to our most recent survey of executive leaders, cyber attacks are now a top 5 risk.

Source: Aon's 2022 Executive Risk Survey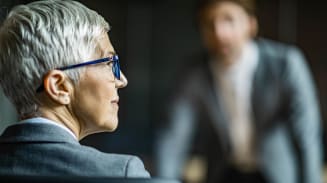 Keep Exploring
Unlock new perspectives on this topic by exploring the latest insights and research from our team.