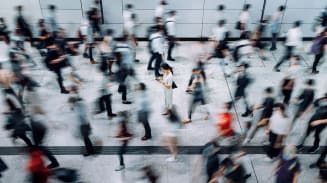 Increasing Competition is the tenth biggest risk facing organizations globally today, and is predicted to rise to the seventh-most critical risk by 2026, according to our survey.
What Is Increasing Competition?
Increasing competition is the risk posed by other companies supplying new, existing or substitute products or services to a market. This can include disruptive competition that creates new classes of products and services. Organizations can also compete for talent, vendors, suppliers, data and analytics-driven insights to support their continuous improvement and value.
Why Is Increasing Competition a Top Risk for Organizations Today?
Widespread digitalization and adoption of new technologies, including generative artificial intelligence, means that traditional operating models are quickly becoming obsolete and are challenging businesses in all sectors. Companies that have harnessed advanced technology are cutting costs, forging new revenue streams, and using analytics to differentiate themselves from competitors by creating more-efficient and individualized customer experiences.
At the same time, changing customer preferences and interests are accelerating the pace at which new entrants can compete for market share. Consumers, meanwhile, are increasingly considering sustainability and seeking information on social media and online to evaluate companies and products and scrutinize business reputations.
External factors such as geopolitical volatility, climate events and inflation can also alter the competitive landscape, influencing strategy and affecting execution in equal measure.
Increased competition has had a considerable impact in the financial services and banking industry, where new players such as Revolut, Monzo and Starling have entered the market, challenging traditional banking models and enabling people to manage not just their current accounts but also their investment portfolios from their mobile phones. Thanks to the ease and relatively low cost of executing financial transactions, many customers have switched from traditional banks. As a consequence, many brick-and-mortar bank branches have closed because of a decline in customers.
The sports agency market has also experienced consolidation activity stemming from increased competition. In our survey, the sports and entertainment industry ranked increasing competition as its number four current risk. As reported by Forbes, a swath of mergers that began in 2019 has more than doubled contract values for some agencies, creating a market in which the $3 billion in commissions garnered by the top-five agencies is more than twice the combined amount for the remaining 15 agencies in the top 20.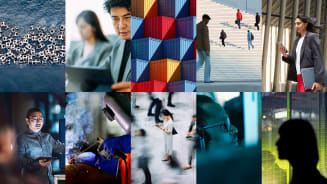 Losses and preparedness
While 41 percent of respondents suffered a loss from increasing competition, almost half have plans in place to respond to the risk.
41%

of respondents indicated this risk contributed to a loss for their organization in the 12 months prior to the survey.

Source: Aon's 2023 Global Risk Management Survey

46%

of respondents stated their organizations have set up a plan to respond to risk.

Source: Aon's 2023 Global Risk Management Survey
How Can Organizations Mitigate the Impact of Increasing Competition?
Organizations of all sizes must collaborate across functions, operations and businesses to understand the full range of factors affecting competition. Moving away from a siloed approach helps reveal insights into critical exposures. An enterprise approach to risk management provides a shared understanding of what factors and actions could either exacerbate an exposure or offer opportunities to create value.
Because competitive advantages increasingly hinge on strengthening resilience and remaining nimble and innovative, being an employer of choice is essential for a healthy bottom line. And investments in attracting and retaining top talent could have sizable gains. Filling mission-critical roles with top talent is crucial to promote growth. The highest performers in an organization are 800 percent more productive than average performers in the same role, according to a recent report from McKinsey.1
Both quantitative and qualitative analyses are needed to identify the opportunities and key exposures that can shape a company's long-term competitive advantages. Scenario analysis allows companies to explore potential investments and strategic decisions while evaluating financial outcomes and gaining insight into the effect each risk might have on performance. Companies must consider a range of risks to create a robust risk mitigation strategy that supports business continuity and innovation and expansion. Careful consideration of capital allocation, cyberthreats, climate risk, vendor and supplier use, enterprise resiliency, and human capital can provide invaluable insights to inform strategies and spur innovation.
1 Patrick Guggenberger et al., The State of Organizations 2023: Ten shifts transforming organizations, McKinsey & Company, April 26, 2023, https://www.mckinsey.com/capabilities/people-and-organizational-performance/our-insights/the-state-of-organizations-2023.
-1
Increasing Competition has fallen one rank compared to our previous survey.
Source: Aon's 2023 Global Risk Management Survey
General Disclaimer
This document is not intended to address any specific situation or to provide legal, regulatory, financial, or other advice. While care has been taken in the production of this document, Aon does not warrant, represent, or guarantee the accuracy, adequacy, completeness or fitness for any purpose of the document or any part of it and can accept no liability for any loss caused by reliance on it. Any recipient shall be responsible for the use to which it puts this document. This document has been compiled using information available to us up to its date of publication and is subject to any qualifications made in the document.
Related Products & Solutions
Top 10 Global Risks
Trade, technology, weather and workforce stability are the central forces in today's risk landscape.