Aon Board of Directors
J. Michael Losh
Non-Executive Board Member
From July 2004 to May 2005, Mr. Losh served as Interim Chief Financial Officer of Cardinal Health, Inc., a diversified healthcare service company. From 1994 until 2000, Mr. Losh served as Chief Financial Officer and Executive Vice President of General Motors Corporation. Mr. Losh spent 36 years in various capacities with General Motors, where he served as Chairman of GMAC, its financial services group, Group Vice President of North American Sales, Service and Marketing, and Vice President and General Manager of both its Oldsmobile Division and Pontiac Division. Mr. Losh currently serves as a director of Amesite, Inc. He previously served as a director of Cardinal Health, Masco Corp., H.B. Fuller Corporation, CareFusion Corporation, and Prologis, Inc . Mr. Losh serves as a member of the Audit Committee, the Audit Committee's Compliance Sub-Committee, the Finance Committee and the Governance/Nominating Committee of our Board of Directors.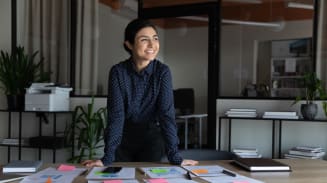 Cyber Labs
Stay in the loop on today's most pressing cyber security matters.
Environmental, Social and Governance Insights
Explore Aon's latest environmental social and governance (ESG) insights.
Insights for HR
Explore our hand-picked insights for human resources professionals.
Navigating Volatility
How do businesses navigate their way through new forms of volatility and make decisions that protect and grow their organizations?