Featured Topic
Environmental, Social and Governance Issues
We are on the verge of profound changes to both society and our economic and financial systems.
Environmental, social, and governance (ESG) risks and opportunities are critical to the corporate landscape. On top of the complexity of today's business operating environment, organizations also need to address the evolving expectations of numerous stakeholders — such as regulators, investors, customers, insurers, employees, and even our broader society.

A holistic view of ESG issues helps organizations address risks while also capitalizing on opportunities — whether it is the routine consideration of oversight activities, practices and policies, and reporting, or topics such as governance, climate change, human capital management, and responsible investments. How a business decides to identify, address, measure and report on its ESG priorities will critically impact how it protects people and capital — and creates value.
Insights to Make Better Environmental, Social and Governance
Around the globe, our teams connect with clients on a regular basis to generate data and insights that help organizations make better environmental, social and governance (ESG) decisions. Recent findings include:
1 / 6

1 in 6 investors are aligning portfolios to net zero. A further 42% intend to align their portfolios to net zero before 2050.

Source: Aon's Global Perspectives on Responsible Investing Report

>75%

More than three-quarters of companies surveyed now identify diversity, equity and inclusion as a top priority.

Source: Aon's Driving Positive Change Through Diversity, Equity, and Inclusion Guidebook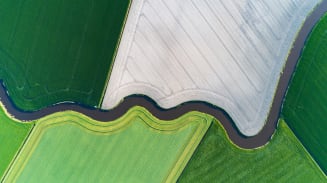 Keep Exploring
Unlock new perspectives on this topic by exploring the latest insights and research from our team.