Aon Executive Committee
Christa Davies
Executive Vice President, Global Finance and Chief Financial Officer
Christa Davies serves as Executive Vice President, Global Finance and Chief Financial Officer for Aon.

She oversees Aon's global financial operations and has helped manage the firm's two largest mergers: Benfield Group in 2008 and Hewitt Associates in 2010, as well as the relocation of Aon's headquarters to London in 2012. She joined Aon in November 2007 as Executive Vice President, Global Finance, and became Chief Financial Officer in March 2008.

Before joining Aon, Christa worked for Microsoft from 2002 to 2007 and held a series of positions with increasing responsibility, including her last role as Chief Financial Officer of the Platform and Services Division, the largest and most profitable division within the company.

Christa is a graduate in Aerospace Engineering from the University of Queensland in Australia, and, as a Fulbright Scholar, earned her MBA from Harvard University.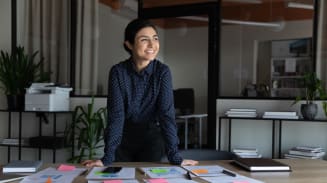 Cyber Labs
Stay in the loop on today's most pressing cyber security matters.
Environmental, Social and Governance Insights
Explore Aon's latest environmental social and governance (ESG) insights.
Insights for HR
Explore our hand-picked insights for human resources professionals.
Navigating Volatility
How do businesses navigate their way through new forms of volatility and make decisions that protect and grow their organizations?