Aon Board of Directors
Fulvio Conti
Non-Executive Board Member
Mr. Conti most recently served as Chief Executive Officer and General Manager of Enel SpA, Italy's largest power company, a position he had held from May 2005 to May 2014. From 1999 until 2005, he served as Chief Financial Officer of Enel. Mr. Conti has a financial and industrial career spanning over 40 years. From 1970 to 1990, he held many roles at Mobil Oil Corporation in Italy and other countries, including as Chief Financial Officer and general manager of Mobil Oil Europe and Chief Operating Officer of Mobil Plastics Europe. From 1991 to 1995, Mr. Conti was Chief Financial Officer of Montedison-Compart, SpA. Prior to joining Enel, SpA, he was the Chief Financial Officer and general manager of Ferrovie dello Stato SpA and Telecom Italia SpA. Mr. Conti currently serves as Chairman of Innova Italy 1 Spa, director of Atlantide SpA, director of Fondo Italiano Efficienza Energetica SGR SpA, director of Unidad Editorial SA, and director of the Italian Institute of Technology. Mr. Conti previously served as a non-executive director of Barclays plc/ Barclays Bank plc and RCS Mediagroup. Mr. Conti served as a director of the National Academy of Santa Cecilia for many years and stepped down from his position in 2014. In 2009, he was appointed "Cavaliere del Lavoro" of the Italian Republic and in December of that year he became "Officier de la Légion d'Honneur" of the French Republic. He serves as Chairman of the Finance Committee, and as a member of the Executive Committee and Governance/Nominating Committee of our Board of Directors.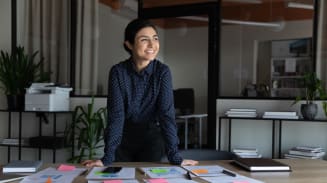 Cyber Labs
Stay in the loop on today's most pressing cyber security matters.
Environmental, Social and Governance Insights
Explore Aon's latest environmental social and governance (ESG) insights.
Insights for HR
Explore our hand-picked insights for human resources professionals.
Navigating Volatility
How do businesses navigate their way through new forms of volatility and make decisions that protect and grow their organizations?