Q&A: As Inflation Surges, New Business Strategies Emerge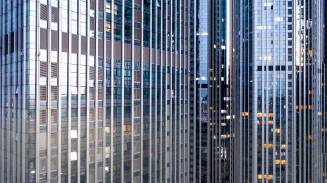 Inflation caused by economic uncertainty and supply chain disruptions has impacted businesses and consumers globally.
Key Takeaways
Inflation has impacted nearly every aspect of daily life for consumers and businesses.

To navigate this volatile environment, businesses should focus on revenue management, cash flow, and people.

Proactive planning and access to data and information are key to adapting and thriving in an inflationary environment.
Overview
The pandemic and the supply chain disruptions stemming from the war in Ukraine have heightened economic uncertainty around the world. One effect of this increased volatility and scarcity of goods is rising prices. Inflation has impacted nearly every aspect of daily life for consumers and businesses. The situation is particularly volatile in certain parts of South America, where Argentina's inflation rate is 58 percent and rising.
Even as many countries struggle with this problem, businesses, insurers and financial advisers are identifying ways to adapt and persevere. Franco Di Lucca, Head of Aon's South Cone — a region that includes Chile, Argentina, Uruguay, Paraguay and Bolivia — recently spoke to James Platt, Chief Operating Officer at Aon, about perspective and strategy in an inflationary environment.

The following is an edited version of their conversation in which Di Lucca shares how Aon is helping clients navigate these challenges through agility and better decisions. You can listen to the full conversation in the On Aon Podcast.
Q: What has been your experience with inflation [in Argentina]? Can you describe the situation?
Di Lucca:
I have an example that often shocks people who are navigating inflation and its impact for the first time — automobile depreciation. Typically, when you buy a car and you use it, the car begins losing value over months and then years. The parts experience wear which downgrades the value. But when inflation is high, the car's value actually increases.
As the local currency loses and changes its value at a rapid rate — I would say weekly — spending habits change. People prefer spending their salary near payday because the currency is so volatile. Inflation, to me, is a kind of simple phenomenon: if you have more money than goods, you have inflation.
Q: How does inflation affect organizations?
Di Lucca:
From a risk perspective, the first thing that we need to keep in mind is that assets increase in value, so organizations should adjust their insured sums. While this means premiums increase, the economics of risk make sense here.
Organizations need to understand how things are changing and how to respond, and to do that they need data and information. We are helping them make better decisions with data and counsel and working together with the reinsurance people to get the best conditions. The best thing we can do is bring clarity, honesty and information to our clients.
Organizations need to understand how things are changing and how to respond, and to do that they need data and information.
Q: What are the key things you focus on in a high-inflation business environment?
Di Lucca:
We usually focus on a few areas which define, more or less, how you will perform under an inflationary environment:
Revenue management. If you are fee-based, you need to adjust your fees to handle rising costs. If you're commission-based, I would say it's a little bit easier because we don't have the fee conversation, but you still need to adjust. Any way we have to bring value to the table, giving data and benchmarks to prove why we are suggesting what we are suggesting, will help the clients to take better decisions.
Cash flow. This is because the rate at which currency value changes is the key thing in inflation. You need to have collection and payments under control.
People. Maybe the most important one. When you have inflation, we all have the sensation that we are losing money. So, to me, it's crucial to talk about total compensation.
Q: It's interesting, Franco, that as you work through them it feels to me a lot of it is around, as you say, data and having the right data and information. A lot of it seems to be around managing expectations so that everybody gets aligned earlier and then moving fast.
Di Lucca:
We need to be proactive when it comes to inflation — to get ahead of it. It's difficult because of the "speed of money" — how quickly it changes value — and the velocity of the circulation of money. So we need to be faster than inflation. In my view, we de-risk our company and the country together.
Cyber Labs
Stay in the loop on today's most pressing cyber security matters.
Environmental, Social and Governance Insights
Explore Aon's latest environmental social and governance (ESG) insights.
Insights for HR
Explore our hand-picked insights for human resources professionals.
Navigating Volatility
How do businesses navigate their way through new forms of volatility and make decisions that protect and grow their organizations?